Safety and security webinar

We have one webinar left to help prepare you for the Gathering.
June 14 at 7 p.m. Central, join us for last-minute questions for our Gathering staff. RSVP for this webinar!
---
Bible studies

Part of our Community Life programming for the Gathering is daily Bible studies featuring some of our guest speakers on our main stage. These Bible studies will in the NRG arena starting Wednesday. Here is our lineup:
Wednesday, June 27 – Presiding Bishop Elizabeth Eaton
Thursday, June 28 – the Rev. Tuhina Rasche
Friday, June 29 – the Rev. Aaron Fuller
Saturday, June 30 – the Rev. Nadia Bolz-Weber
---
Service Learning videos
Preparing your group for service learning? Take a look at our Service Learning videos! We have an orientation video that will help you prepare for what to expect, how to engage in accompaniment, and how we will process. It also has great tips on things that you should bring with you to ensure you have a great Service Learning experience!
After you've viewed the orientation video, check out the four visual poems. These videos will introduce you to different communities in Houston that your groups may engage with during the Service Learning Day.
---
Getting Ready materials
On June 1, we will have another installment of our Getting Ready materials available. The June materials will be more focused on helping prepare you and your group for specifics of the Gathering.
Be sure to download these materials and go through them with your group before you arrive in Houston!
---
Adult leader video
Adult leaders! Need a few more tips and tricks to help you prepare for the Gathering? Check out our new adult leader orientation video. This video has tips for travel, what to bring, safety tips and so much more.
---
2018 Gathering timeline at a glance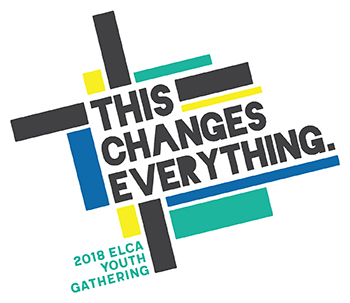 June 24-27 – MYLE and the tAble
June 27-July 1 – ELCA Youth Gathering