The growing congregations in Zambia need new buildings
Due to rapid growth of the Evangelical Lutheran Church in Zambia, congregations find themselves in need of sturdy, weatherproof buildings to house their worship. Learn about the initiative to fund 15 church buildings, starting with a leadership training center.
'Transformation in Mexico'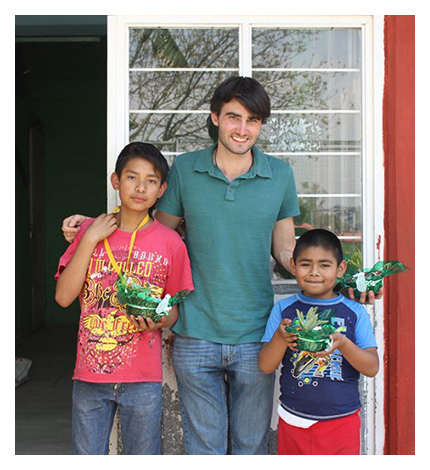 During his Young Adults in Global Mission (YAGM) year in Mexico, Justin Marx was confronted with challenging realities, but through it he began to discover the true nature of accompaniment. Read Justin's reflection on his year and his view that "We do not serve because we are transformed, but we are transformed when we serve."
Witness in the Holy Land
The Evangelical Lutheran Church in Jordan and the Holy Land is responding to God's call for peace, reconciliation and love through education, reliable access to health care, interfaith dialogue and recognition within the international community. The ELCA is working with the church to provide leadership training for youth and adults.
Summer Missionary Conference
ELCA missionaries on home assignment met in Chicago during the last week of July to share stories, connect with churchwide organization staff members and discuss future goals. The Summer Missionary Conference is an important time for reflection, collaboration and renewal for those who serve the global church. Find out how to support ELCA missionaries here.
'A New Church for a New Nation'
South Sudan has been struggling since independence with internal conflict and the displacement of families due to the warring factions. To promote reconciliation, the ELCA and its partners in South Sudan are supporting the establishment of the Evangelical Lutheran Church Africa Mission in South Sudan. Learn more about the projects, including a Lutheran center and clinic, here.
Calling all Lutheran Rotarians
Rotary Clubs from around the United States have started to support ELCA Global Ministry projects. If you or someone you know is involved with a Rotary Club and are interested in supporting one of the projects, please contact globalchurch@elca.org to learn more.
Walking with the underserved in Central America
Lutheran churches in Costa Rica accompany Nicaraguan immigrants and marginalized indigenous populations, while Honduran Lutherans serve in communities ravaged by gangs and drug trafficking. Trained clergy are few, but the ELCA is supporting a committed group of lay volunteers in building construction and inclusive leadership training.
Interested in having a guest preacher or presenter?
Is your congregation celebrating the Global Church this year? Preachers, presenters and recent YAGM alumni from the ELCA churchwide organization are available to visit your congregation and share stories from the Global Church. Please email visit requests to globalchurch@elca.org.
Give today!
Make an online gift to God's work around the world. Thank you!
Share Global Links
Stay connected with Global Links by sharing resources and content with your congregation. Subscribe to Global Links. Download the latest edition of Global Links.
Contact us
Please reply to this email with your ideas and comments.