'Castillo Fuerte es Nuestro Dios'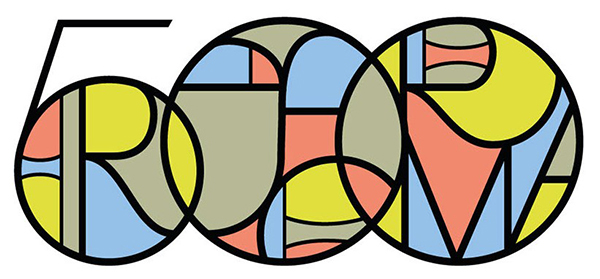 Written by Martin Luther, "A Mighty Fortress Is Our God" is one of the best known and most beloved hymns among Lutherans around the world. Listen to a beautiful rendition, performed by students of our companion church, the United Evangelical Lutheran Church of Argentina and Uruguay.
March 2018 trip to Malaysia and Cambodia
Do you want to see ELCA ministries and God's work around the world? Are you interested in making an increased investment in ELCA ministries? Join the ELCA on a mission immersion trip to Malaysia and Cambodia next spring! We will spend six days in Malaysia visiting with the Lutheran Church in Malaysia and six days in Cambodia with the Lutheran Church in Cambodia and our ministry partners, Life with Dignity. We will also spend two days at the world-famous Angkor Wat temples in Cambodia. Trip dates: March 5-18, 2018. Trip cost: $5,000 (includes flight, food, accommodation, transportation). For more information, email Andrew Steele, ELCA Global Church Sponsorship director at andrew.steele@elca.org.
Photos from the September Tanzania and Rwanda trip
In September, a group of ELCA staff members and other supportive members visited our companion churches, ELCA-funded projects, and ELCA missionaries in Tanzania and Rwanda. View pictures from this incredible trip on our Global Church Facebook page. We give thanks for this opportunity to witness God at work in the world!
'The Door of No Return, but here I am.'
In October, YAGM Senegal volunteer Mercedes Lee shared her reflection on a recent visit to the Door of No Return at the historic slave-trade port on Gorée Island. Read her powerful words and call to action. Some of the greatest gifts of our ELCA missionaries and Young Adults in Global Mission (YAGM) are the stories they share through their bi-monthly newsletters and blog posts. If you are interested in supporting a YAGM or missionary and receiving their newsletters, please contact globalchurch@elca.org.
Rick Steves on the Reformation
In honor of the 500th anniversary, guidebook author and travel TV host Rick Steves, an ELCA member, produced a special about the Reformation and Martin Luther. Filmed on location around Europe, this one-hour special showcases key sites and tells the incredible story of how our modern church was born. Watch it now!
Make gifts to the global church from your retirement account
If you are 70½ or older, you can make gifts to the global church from your IRA that will impact lives all over the world. According to irs.gov, "Your required minimum distribution is the minimum amount you must withdraw from your account each year. You generally have to start taking withdrawals from your IRA or other retirement plan account when you reach age 70½. Two important reminders: You can withdraw more than the minimum required amount, and your withdrawals will be included in your taxable income except for any part that was taxed before or that can be received tax-free (such as qualified distributions from designated Roth accounts). Contact globalchurch@elca.org with questions or for assistance.
Interested in having a guest preacher or presenter?
Is your congregation celebrating the Global Church this year? Preachers, presenters and recent YAGM alumni from the ELCA churchwide organization are available to visit your congregation and share stories from the Global Church. Please email visit requests to globalchurch@elca.org.
Global Service opportunities – apply today!
Ever thought about about serving abroad? ELCA global personnel are invited by companion churches or related organizations in over 40 countries to work as teachers, health care professionals, pastors and more in assignments that range from a few months to several years. Check out these ELCA Global Service positions open in 2018 and apply online!
Give today!
Make an online gift to God's work around the world. Thank you!
Share Global Links
Stay connected with Global Links by sharing resources and content with your congregation. Subscribe to Global Links. Download the latest edition of Global Links.Contact us
Please reply to this email with your ideas and comments.
---
Share ELCA Global Links
Please forward ELCA Global Links in whole or in part, for use in publications, websites or blogs.