Dear friend in Christ,
I'm puzzled and disappointed that in the midst of so much hurt in our world, the self-improvement industry continues to grow while more people are concluding that the church isn't relevant to their lives. Did you know that in the United States our suicide rate is at a 30-year high (45,000 people per year), drug and alcohol addiction affects 1 in 10, more people die from drug overdoses (60,000 people per year) than gun violence or car accidents, and life expectancy has peaked for the first time in decades. Researcher Brené Brown puts it this way: "We are the most in-debt, obese, addicted and medicated adult cohort in U.S. history."
While this is happening, people in the U.S. are consuming books, events, groups, programs and techniques related to "self-help" to the tune of $10 billion per year. It's astounding to me that this is roughly six times the amount of money collected by all ELCA congregations for regular member giving last year.
When we connect the dots, this paradox emerges: Significant numbers of people are profoundly hurting, people are spending money to find ideas to make life better, and larger percentages look at organized religion and conclude it doesn't have anything to offer, or isn't worth the effort. How can that be?
As we continue to look for better ways to engage people in a life of faith, in the church, and specifically in becoming disciples and stewards, my prayer is that we can stay inspired. This mission of what we want for people (as opposed to what we want from them), not just life but abundant life, is critical for every one of us. As we celebrate the 500th anniversary of the Reformation, hopefully we can be open to the necessary changes that will unite more people to our Savior Jesus Christ, his good news, and the way of living that he taught and modeled.
We are a church that is energized by lively engagement in our faith and life. Thank you for doing God's work with a faithful, generous heart!
Faithfully,
Steve Oelschlager
Stewardship Program Coordinator
Evangelical Lutheran Church in America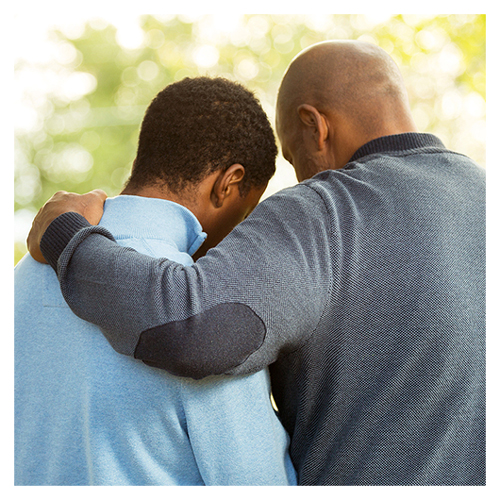 What problem do we exist to solve?
Donald Miller's StoryBrand framework
Human beings have been storytellers from the very beginning. According to author and marketing consultant Donald Miller, the reason is that stories have a unique way of focusing our attention and conveying meaning and purpose. Miller has created what he calls the StoryBrand framework as a way to teach how good stories work. For example, stories that capture our attention often have a main character who has a problem, who meets a guide with a plan, who tries to lead them to a preferred future.
Here are some implications for organizations. Every organization exists to solve a problem. We need to understand the problem our audience has, and we need to be able to articulate it clearly (without insider jargon) and concisely. If we can't do that, we on the inside will not understand why we exist and neither will those on the outside. In other words, we won't be relevant.
Another conclusion is that characters with problems are looking for guides to help them with a way forward. Guides are most effective when they focus on the character's story and challenge, not supersede it with their own story. The goal for an organization then is not to tell its own story but to enter into the stories of those they are trying to serve. Ultimately, people are looking for other people and organizations to guide them through change and transformation to some preferred future.
While Miller is directing his work toward businesses, I think what he is saying is intriguing for the church and worth investing some time to consider as it relates to stewardship. You can read his just-published book, and watch a related video.
---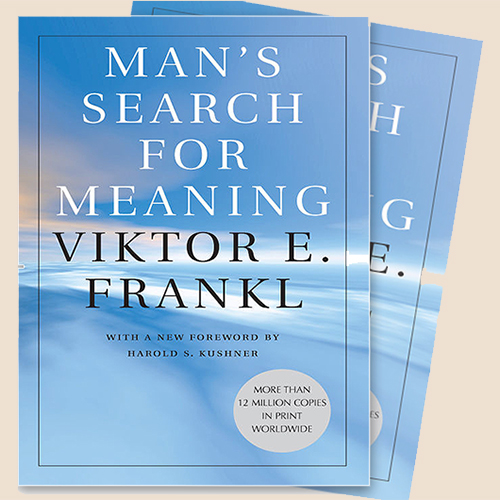 How we talk about stewardship
Abundance, gratitude, duty, ownership or?
As we contemplate the problems faced by those we want to guide and how to articulate why the church exists in ways that people will more readily understand (think of the difference between noise and music), maybe some approaches are better than others?
For example, all of us who are socialized by American culture are regularly discipled by it to believe we do not have enough. It leaves us fearful that well-being is materially out of reach or anxious that any sense of stability is only one medical emergency from ending. Could it be then that too much reliance on a message of abundance – often emphasized as a core stewardship teaching – will be received by many as disconnected from reality, creating the equivalent of a hard sell?
And, just as it may not be easy to convince people (or congregations) of their abundance, it's not difficult in this day and age to think of other ways people could resist appeals to gratitude, duty, obligation, responsibility and who ultimately owns what we control. So how then might we approach stewardship?
When Jesus says that we do not live on bread alone, he is suggesting a spiritual dimension to our lives that is all about a hunger for meaning and purpose. Food is crucial, and in its absence, meaning and purpose are not our most pressing concerns. Beyond having enough to eat though, most people want to believe there is a reason to exist and that they have something important to do with their lives. How might stewardship and a life of faith connect these two possibilities: Our lives are God's strategic plan to make the world a better place, and Jesus' invitation to follow him – into lives of meaning and purpose – is God's strategic plan to give us a sense of fulfillment, contentment and satisfaction. Meaning emerges when we understand ourselves to be a means to some end greater than ourselves.
To think about this more, see the second half of holocaust survivor Viktor Frankl's book "Man's Search for Meaning." Also, check out the Rev. Andy Stanley's two-part podcast on purpose.
---
Rethinking church
Adaptation is essential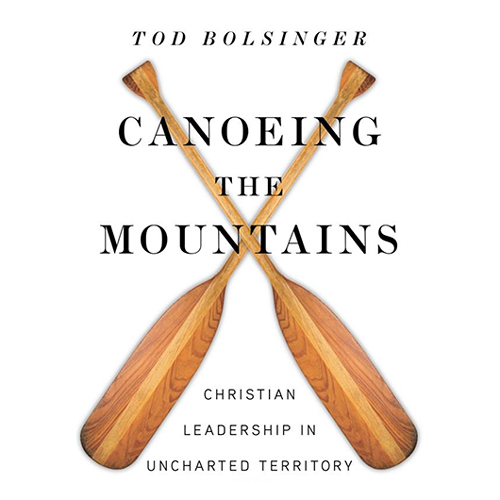 As we attempt through the church to better connect people's pain with the life-giving message, the good news of Jesus Christ, one thing is certain: the need for change in the church.
"Penguins in the Pews" is a new book from church consultant Russell Crabtree. After working with over 1,300 congregations and collecting 200,000 survey results, he concludes that more than anything else, congregations need a culture that is open to change and adaptation if there is any hope of growth and survival. Any efforts to implant best practices into a culture hostile to change will not matter.
At the Rethinking Church conference at Luther Seminary this past summer, seminary professor Tod Bolsinger talked about the need for adaptive leadership as opposed to technical fixes, using the Lewis and Clark expedition as a metaphor for our current challenges in the church. You can watch his presentation or read his book "Canoeing the Mountains: Christian Leadership in Uncharted Territory."
---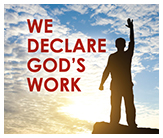 Vitality in the church
Mission interpreters tell the stories
The Merriam-Webster dictionary defines vitality as the state of being strong and active; energy.
It seems that the word vitality can describe both who we are as individuals (strong, active, energized) and who we are as congregations (rooted in Scripture, engaged in our communities, spirited for God's mission). It takes strong, active and energized members to come together as a congregation that is rooted, spirited and engaged to do God's work in the world. Vitality.
One way to grow congregational vitality is to do the "vital" work of congregational stewardship: of growing disciples, of developing our relationship with God and our neighbors. An important stewardship ministry for building relationships is our ELCA Mission Interpretation ministry, a ministry of telling stories of all we do as the church together. Having a mission interpreter in your congregation who tells these stories on a regular basis helps build relationships between the people in the pews, the do-ers and givers, with the people "out there," those whom we may never meet, never know, but whose lives are changed because of our generosity. These stories strengthen members for mission work!
The stories of all we do together as the church are exciting and they excite those who hear them; people are strengthened in their faith and energized for action. Read a story that just might do that for your congregation.
---
Other items of interest
Resources, learning opportunities and more
---
Sayings, quotes, thoughts
Friedrich Nietzsche
"He who has a why to live for can bear almost any how."
---
Biblical foundations 
Matthew 4:1-4
Then Jesus was led up by the Spirit into the wilderness to be tempted by the devil. He fasted forty days and forty nights, and afterwards he was famished. The tempter came and said to him, "If you are the Son of God, command these stones to become loaves of bread." But he answered, "It is written, 'One does not live by bread alone, but by every word that comes from the mouth of God.'"
Upcoming events (watch the calendar file for details)
Nov. 16
stewardTalk
3 p.m. Central at 877-820-7831 and participant code 6314685#

Nov. 29-Dec. 1
Nashville, Tenn.
Generosity Next: Are We Doing All We Can?
April 3-5, 2018
Dallas, Texas
Generosity Now: Pathways to Generocity: Signs of Hope

Full calendar | Subscribe to Our Calendar File

Find ELCA stewardship resources online