Dear friend,
Elise Ephraemu

Beni, Malawi
Let me introduce you to Elise. She lives in Beni, Malawi.
As a farmer, she relies on her maize harvest as her primary source of food. So do most of the children in her village. At the church's nursery school, children gather to sing, learn and eat porridge made from maize flour. Elise and other farmers not only donate their harvest, they also donate their time to prepare the meal and teach the children.
This goes without saying, but when drought or floods cause the maize crop to fail, there's so much at stake.
You can help. Give now to support ELCA World Hunger's Global Farm Challenge, and your gifts will be matched – dollar for dollar. 
The Global Farm Challenge is a yearlong, youth-led challenge to support the agricultural projects of ELCA World Hunger. After the 2018 ELCA Youth Gathering in Houston, we're more than halfway to our fundraising goal. And thanks to generous donors, all of our gifts toward this goal – up to $515,000 – will be doubled!
Please give now and take advantage of this unique opportunity to double your impact.
Your gifts support our neighbors around the world as they work to feed their families. For Elise and others in her community, these gifts help provide seeds and tools for new crops – like fruit trees – to supplement the maize harvest.
Choose a gift – like a pair of goats ($100), cow ($500) or farming tools ($25) – or choose to give where needed most. All gifts support the agricultural programs of ELCA World Hunger.
Thank you for your gifts, your prayers and your partnership in this work that we share.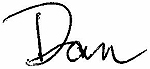 The Rev. Daniel Rift
Director, ELCA World Hunger and Disaster Appeal
P.S. Check out our resources to help you bring the Global Farm Challenge to your congregation, including our Do-It-Yourself "Field Experience" guide (coming soon). And be sure to watch our 360-degree video, "The Seeds of Change in Malawi."