About 550 Northern Illinois Synod high schoolers and chaperones are headed to Houston to join the other 30,000 from across the country for the ELCA National Youth Gathering. This life-changing event happens every 3 years at different locations around the country. Watch the NIS facebook page for stories and photos from the event and read below to find out more.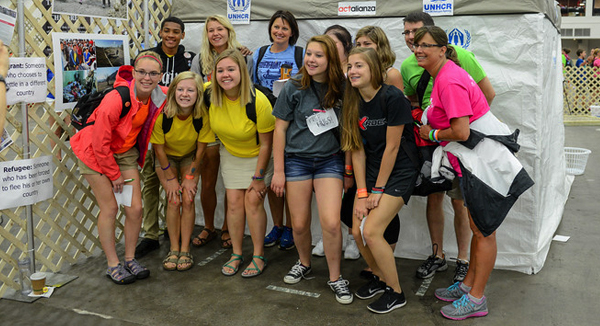 It's almost Gathering time!
Are you ready to change everything?
The Gathering is an event that required planning, but it is also a time when you get to be fully present with your group and be silly, smile, laugh, share stories and be yourself. The group will get to see how deeply you care for them – as witnessed by the preparations you have put into place – experience you living a faith-filled life and share in the faith formation event with you. For many participants, this is a once-in-a-lifetime experience, which many will remember as an important piece of their faith journey. Have fun.
---
Livestream

Planning to watch the Gathering livestream? Join us on our homepage! We'll be livestreaming:
MYLE worship: June 26 at 6:45 p.m. (all times CDT)
The tAble worship: June 27 at 10 a.m.
Daily Bible studies: June 27-June 30 at 3:30 p.m.
Mass Gatherings: June 27-June 30 at 7:30 p.m.
Sunday morning worship: July 1 at 10 a.m.
You can also follow us on social media using #ELCAYG2018
---
Download the Gathering app

It's time to download the Gathering app on your mobile devices! The guidebook app is full of information about programming, speakers, artists, the schedule – as well opportunities to sign up for fast passes for activities in Community Life and Interactive Learning. Follow these simple steps and start using the app today!
---
Final confirmation letter
Your final confirmation letter is available! Please log in to your Gathering account and download this letter. This final confirmation letter has information about check-in, release forms, account information and more details about your Gathering experience. Please review this letter carefully and bring it with you to the Gathering. Keep in mind that all balances should be paid in full and know that the Gathering will not accept payments on-site. If you have any questions about the information in your letter, please email Gathering@elca.org.
---
Packing list
Double check your suitcases before you leave! Make sure you have:
Orange Gathering T-shirt
Sturdy backpack
Journal and pen/pencil
Money for meals, tipping and offerings
Comfortable walking shoes (no flip-flops)
Pajamas
Bathing suit
Warm shirt or light jacket for the air-conditioned environments
Any needed medications
Cards or other free-time activity stuff
Hat, sunscreen and sunglasses
Water bottle
Positive attitude
Servant heart
Respectful behavior
---
We'll see you in Houston!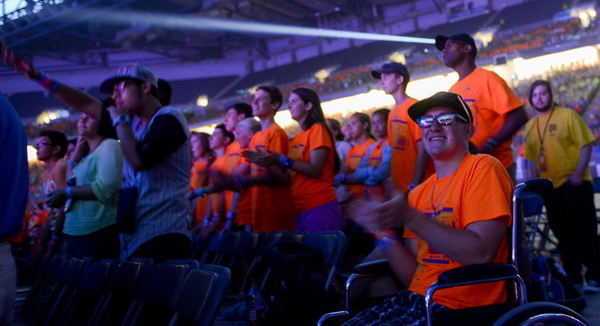 ---
2018 Gathering timeline at a glance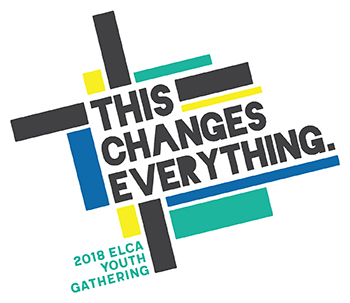 June 24-27 – MYLE and the tAble
June 27-July 1 – ELCA Youth Gathering