Now is the time to register for the 2018 Ecumenical Advocacy Days! EAD will take place April 20-23 in Washington, D.C. The ELCA helped to found EAD and continues as a sponsor of this weekend long conference. This year's gathering theme, "A World Uprooted: Responding to Migrants, Refugees and Displaced People," will offer ELCA leaders an opportunity to worship and learn together, all while honing their advocacy and organizing skills. The theme is especially timely as our elected leaders continue to debate the fate of our nation's immigrant and refugee policies.
Lutheran participants will have multiple opportunities to connect at an ELCA reception at the Saturday evening denominational time and at our ELCA Advocacy exhibit booth. Additionally, ELCA Advocacy staff will be involved in leading workshops and planning meetings with Congressional offices on Capitol Hill. We look forward to seeing you there.
This year, ELCA Advocacy has available a limited number of scholarships to cover event registration and hotel costs for young adults and first-time attendees. Scholarship recipients, once selected, will be notified by Friday, March 16 of their selection and given further instructions for event registration.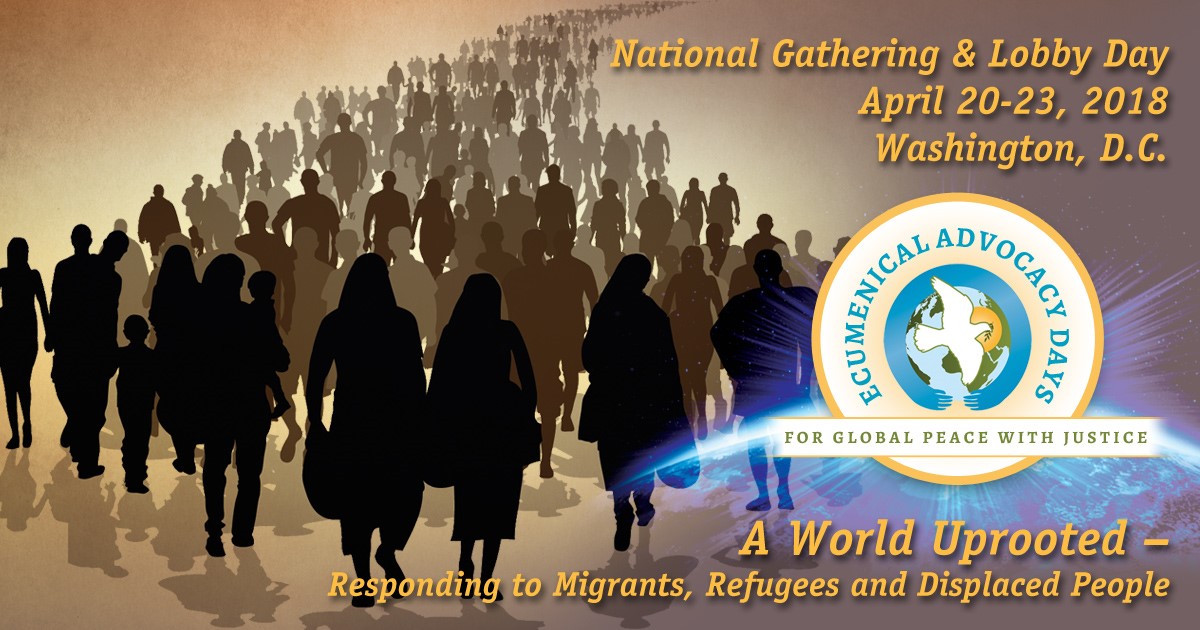 ---