Living Lutheran: "The 'e' word"

Connotations of the word "evangelical" have led some Lutherans to distance themselves from the term or to distinguish from cultural evangelicals by using a different pronunciation. So why does the ELCA have the word "evangelical" in its name? It goes back to the core of Lutheran identity, as "evangelical" comes from the Greek word euangelion, meaning "good news" or "gospel." Living Lutheran's April cover story explores this history and how Presiding Bishop Elizabeth Eaton is encouraging people to "reclaim the word 'evangelical.'"

Read the full article and discuss with the study guide.
Earth Day statement from presiding bishop

Presiding Bishop Elizabeth Eaton issued a statement for Earth Day that gives thanks for the ways the church cares for all of God's creation and calls to continue these efforts through stewardship, education and advocacy. While addressing the effects of a warming climate, including increased migration and food insecurity, Eaton talks about those most affected: "As bad as it is for all creation, the most vulnerable people around the world are suffering the most. Yet they have contributed the least and…are ill equipped to adapt to or mitigate the effects of a changing climate to build resilient communities."
Gifts for ELCA World Hunger's Global Farm Challenge to be matched

ELCA World Hunger's Global Farm Challenge is a yearlong, youth-driven, fundraising challenge to support the agriculture-related programs of our church's ministry to end hunger and poverty. The goal of the challenge is to equip communities around the world and in the United States with livestock, seeds, tools, training and other agriculture-related activities to turn a hungry season into a hopeful season.

And now, thanks to generous friends of the ELCA, all gifts toward the challenge will be matched – dollar for dollar – up to $515,000 so together we can raise more than $1 million this year.
WATCH THIS
"This Changes Everything" – Lyric Video
The official theme song for the 2018 ELCA Youth Gathering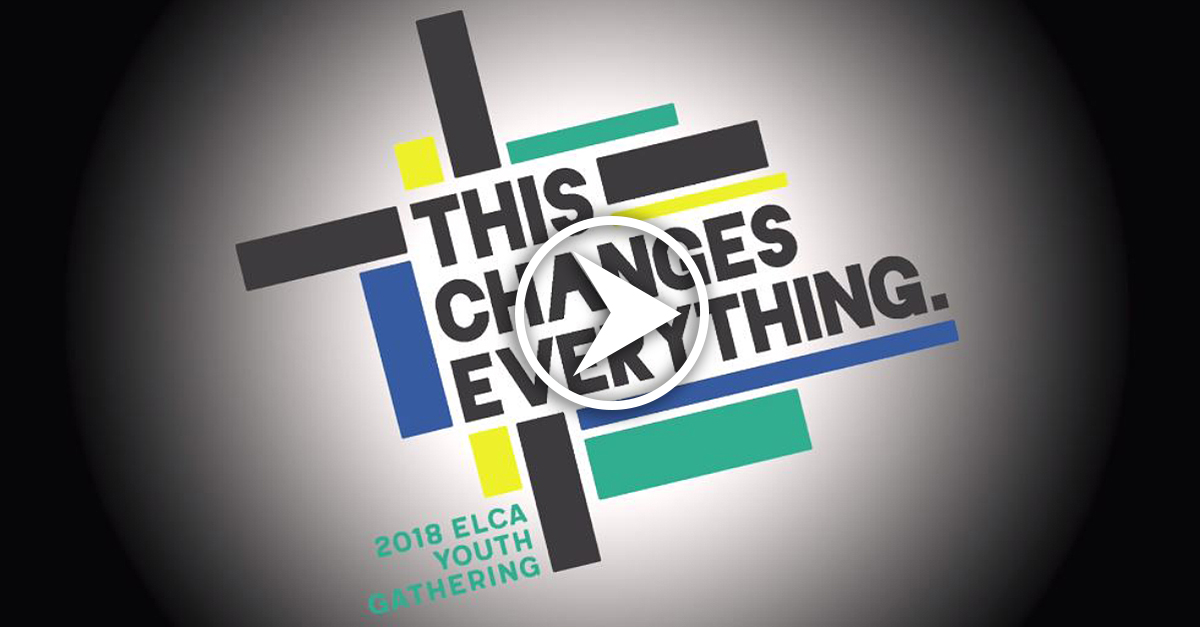 MARK YOUR CALENDAR

ELCA YOUTH GATHERING
Registration closes


ELCA YOUTH GATHERING
Houston


DRAFT INTER-RELIGIIOUS POLICY STATEMENT
Feedback due


"GOD'S WORK. OUR HANDS." SUNDAY
Day of service

FEATURED RESOURCES
ELCA Advocacy rally signs


We are called to be a publicly engaged church. Download sign templates used at last month's rally against racism with the National Council of Churches.

Stories of Faith in Action Where does your offering go? Some of it is shared with
ELCA Mission Support. Stories of Faith in Action features the ministries you help sustain.
2018 Synod Assembly churchwide report

As you plan to meet in synod assemblies, use this report to share some of the many ways the church is working together to love and serve neighbors.

BULLETIN BLURBS
These snippets are available for you to copy and paste into your bulletins.
Living Lutheran reader call
In our culture today, fitness classes like Soul Cycle or Crossfit have become new gathering spaces for community. Does your congregation offer fitness classes? What kind? Has it served as a form of outreach for your congregation? If so, how? Send your replies in 300 words or less to livinglutheran@elca.org by May 4. Use "Fitness" as the subject line.
Resourceful Servants
The ELCA has embarked on Resourceful Servants, an initiative to encourage habits that strengthen and sustain individual and congregational financial wellness and growth. To learn more, visit resourcefulservants.org.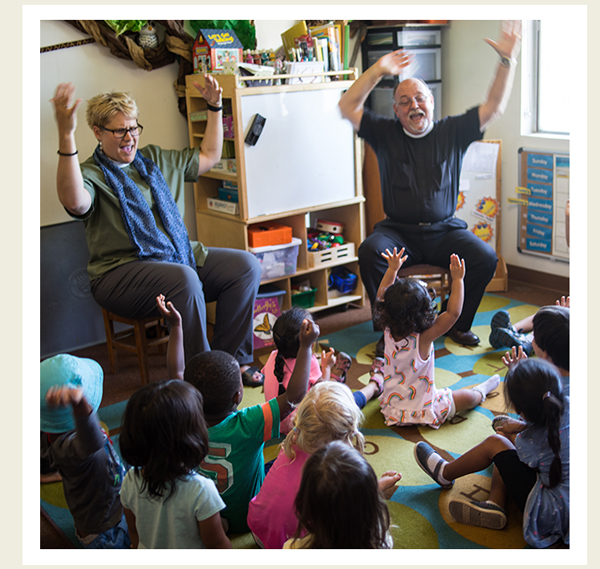 Campaign enters final year with $144 million –
73 percent of goal – raised
Entering its fifth scheduled year, Always Being Made New: The Campaign for the ELCA is celebrating $144 million in cash gifts and gift commitments, representing 73 percent of the five-year, $198 million Jan. 31, 2019, goal. In addition, $30.5 million in planned gifts is committed to the ministries of the campaign. Thanks to all who have offered your support!
Since the campaign's launch four years ago, gifts to campaign priorities have made a difference here at home and around the world, including:
Young Adults in Global Mission opened four country programs – Rwanda, Cambodia, Australia and Senegal – with 93 young adults sent into service during the 2017/2018 year, representing a nearly 48 percent growth since 2014.
In January, the ELCA Fund for Leaders reached its five-year $15 million goal within the campaign, providing more than 520 students with seminary scholarships. While the initial fundraising goal was met, continued support is needed to achieve the program's long-range goal of providing full-tuition support for every candidate at an ELCA seminary.
With more than $21.5 million contributed in a 12-month span, 2017 was the largest year of direct giving to ELCA World Hunger in the program's history – a 15 percent increase in annual giving since the campaign began. With this support, 518 projects that help fight hunger in 62 countries, including the United States, are continuing or being implemented.
The campaign's Renewing Congregations initiative reached the $1 million mark, allowing for the implementation of 26 grants across the ELCA, including 16 Synodical Renewing Congregations strategies, six Area Ministry strategies and four Fast Growth Congregations initiatives.
Above and beyond the monies raised for the campaign, ELCA members continued to respond generously to numerous disasters in 2017, contributing an additional $23 million in support of this lifesaving work. In total, $41 million has been raised for Lutheran Disaster Response during the life of the campaign.
Read more about our progress and focus for the final year of the campaign.