Watch live video from the ELCA Youth Gathering

The ELCA Youth Gathering starts next week! If you're interested in seeing what our youth are experiencing, you can watch live video from the event. Throughout the week, all video will be available on the Youth Gathering homepage at ELCA.org/gathering.

The ELCA Youth Gathering will be livestreaming:

MYLE worship: June 26 at 6:45 p.m. (all times CDT)
The tAble worship: June 27 at 10 a.m.
Daily Bible studies: June 27-30 at 3:30 p.m.
Mass Gatherings: June 27-30 at 7:30 p.m.
Sunday morning worship: July 1 at 10 a.m.
Living Lutheran: 'Divine inspiration'

Martin Luther said faith is a creative and powerful thing. There are Lutherans everywhere who demonstrate that their creativity is a witness to their faith. Living Lutheran's June cover story features six ELCA members who showcase their creative talents through poetry, podcasts, art and music. "God created us, and we're creative beings, therefore we have a creative spark within us," said Joe Davis, a Lutheran poet and musician from Minneapolis. "We're makers of things."
Living Lutheran: 'Staying safe in church'

Congregations and synods around the ELCA have been hosting discussions and trainings on congregational safety plans to help people be prepared if a dangerous situation should ever arise in their context. This Living Lutheran article highlights some tips the South Carolina Synod learned from a safety preparedness program they organized where they invited a sheriff's deputy to speak. It also includes a story from St. John Evangelical Lutheran Church in Hummelstown, Pa., regarding an experience that propelled members to evaluate their safety plan.
WATCH THIS
'Hope Rising in Juba, South Sudan'
Celebrate the opening of the Reconciliation Lutheran Church
Community Center and Primary Health Care Clinic.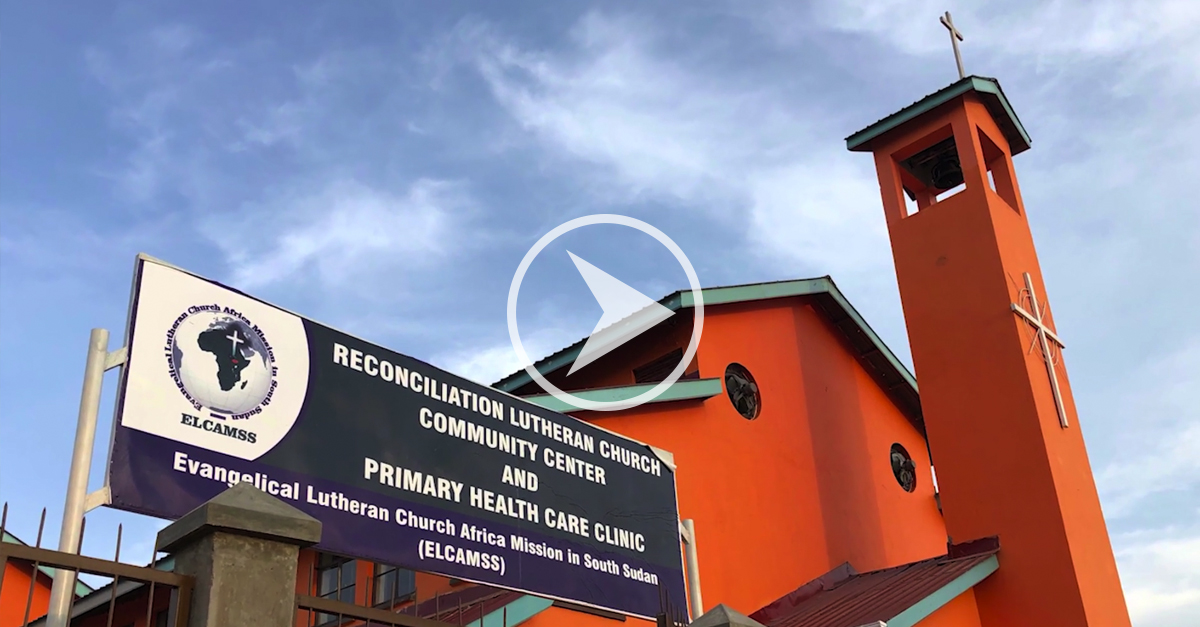 MARK YOUR CALENDAR

ELCA YOUTH GATHERING
Houston


DRAFT INTER-RELIGIOUS POLICY STATEMENT
Feedback due


"GOD'S WORK. OUR HANDS." SUNDAY
Day of service


DRAFT WOMEN AND JUSTICE SOCIAL STATEMENT
Feedback due

FEATURED RESOURCES
"God's work. Our hands." Sunday invitations

Customize posters, door hangers, graphics and postcards to promote your day of service.
DOWNLOAD

Ministry links online

ELCA youth and family ministers collected their go-to tools for Christian education and put them all in one place.FIND RESOURCES
ELCA Advocacy alerts

Join thousands of ELCA members and sign up to receive advocacy-related alerts, news and resources by joining the ELCA e-Advocacy Network.SIGN UP
BULLETIN BLURBS
These snippets are available for you to copy and paste into your bulletins.
Nominate someone for an "I'm a Lutheran" feature
Do you know an ELCA member who has a unique story to tell? We're looking for nominations for Living Lutheran's monthly "I'm a Lutheran" feature. Past features have included people with interesting vocations, impressive accomplishments or exciting experiences. We're looking for non-rostered people who are passionately living and showing their faith in their everyday life and are comfortable talking about it. Send the name and contact information for your nominee, as well as a little bit about why you think they'd be a great candidate, to megan.brandsrud@elca.org.
Plan for Refugee Sunday with resources from LIRS
Lutheran Immigration and Refugee Service (LIRS) has added new 2018 Refugee Sunday resources. Check out its opening cover letters, sermon notes, litany, and a packet of learning materials with education forums, recipes and more. We continue to meet refugees and those displaced by violence with God's love. Get involved at lirs.org/refugee-sunday.
Inter-religious policy statement draft: comment by June 30
The draft of the ELCA policy statement "A Declaration of Our Inter-Religious Commitment" is open for feedback via an online survey through June 30. The draft will then be revised before it goes to the ELCA Church Council for possible recommendation to the 2019 Churchwide Assembly. Presiding Bishop Elizabeth Eaton announced at the 2016 Churchwide Assembly that she had appointed a task force to develop the draft. Learn more at ELCA.org/draftpolicystatement.
How can your congregation energize giving for years to come?
The ELCA Foundation exists to sustain and grow ministries of the ELCA. We work in partnerships to support and strengthen congregations, synods, and ELCA-related agencies and institutions through education, gift planning resources and investment management services. Contact your gift planner to get started today or visit ELCA.org/foundation.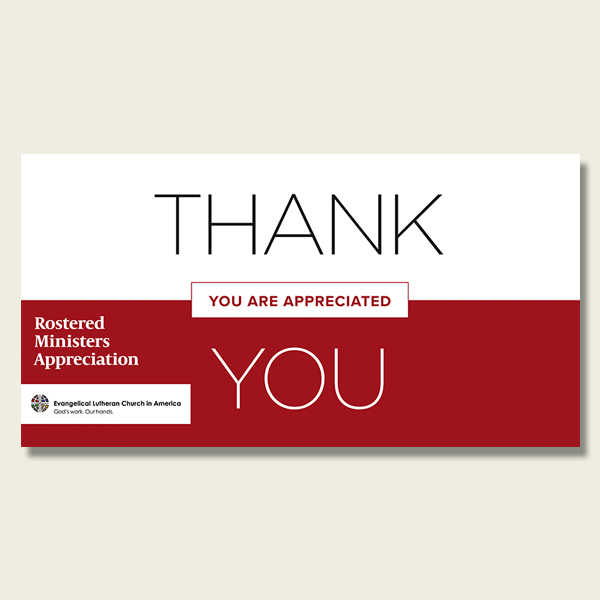 Join us for Rostered Ministers Appreciation this fall!
Doing God's work in the world calls for leaders who bring a variety of training, skills, interests and life experiences to the work they do in congregations, communities and partner organizations. Whether serving as a pastor or deacon, rostered ministers carry out the work and mission of this church, sharing God's love with the world through the good news of Jesus Christ.
This fall, please join us for Rostered Ministers Appreciation to thank our congregations' leaders for all they do! This is a great opportunity to show your pastor or deacon your congregation's appreciation—all while supporting the next generation of leaders through the campaign's Leadership priority, including ELCA Fund for Leaders and Youth and Young Adults.
Arriving in mailboxes next week, the Rostered Ministers Appreciation packet includes a booklet highlighting new resources and ideas for hosting an appreciation event, including a new online peer-to-peer fundraising tool. We've also included a bulletin insert, poster and thank-you notecards to help you get started. To view these resources online, visit the campaign resources page.