Living Lutheran: 'A ministry of presence'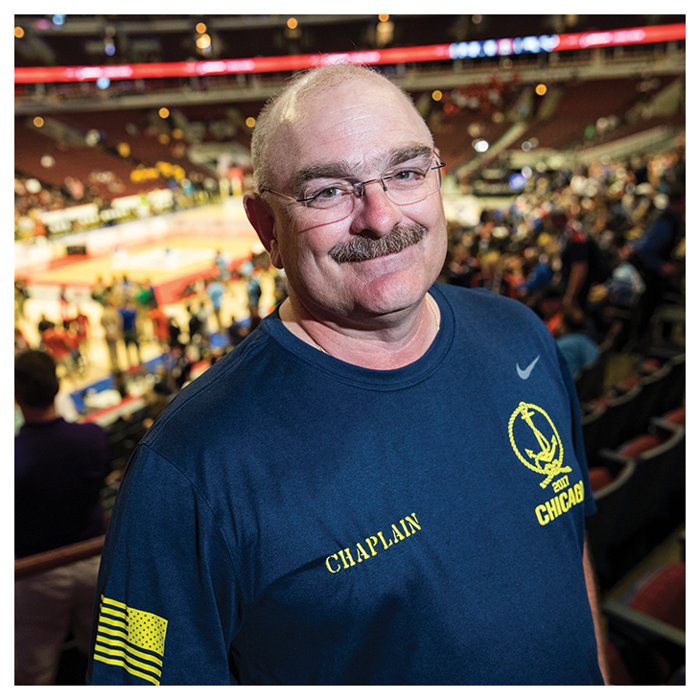 There are more than 160 ELCA pastors who, through the church's federal chaplaincy ministries, provide pastoral care in the U.S. military, Veterans Affairs medical centers and correctional institutions. While these are places many Americans will never experience and some might be dangerous or isolating, ELCA chaplains are present there, providing messages of hope, forgiveness and healing. Learn more about the work and mission of ELCA federal chaplains in Living Lutheran's November cover story.
World AIDS Day is Dec. 1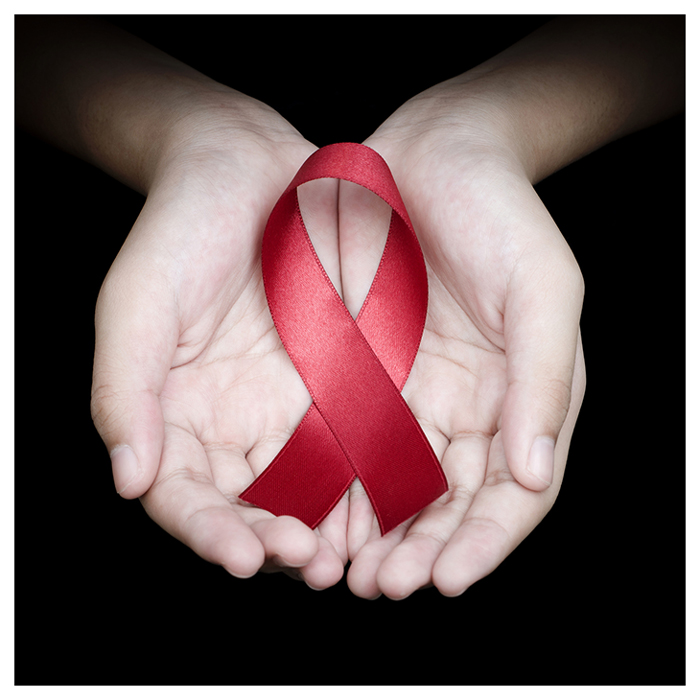 On Dec. 1, everyone throughout the ELCA is invited to join with our global community as we commemorate World AIDS Day. Every year, this day is set aside as an international time of remembrance, awareness and commitment to action. We remember our calling, as set forward in the ELCA Strategy on HIV and AIDS, to a strong and faithful response.
Resources are now available for congregations planning to commemorate the day through worship. Additionally, you can find other materials about the ELCA's Strategy on HIV and AIDS at ELCA.org/hiv. You can also stay connected with the strategy and share your plans for World AIDS Day 2017 through social media at facebook.com/ELCAHIVandAIDS.
Holiday shopping can change lives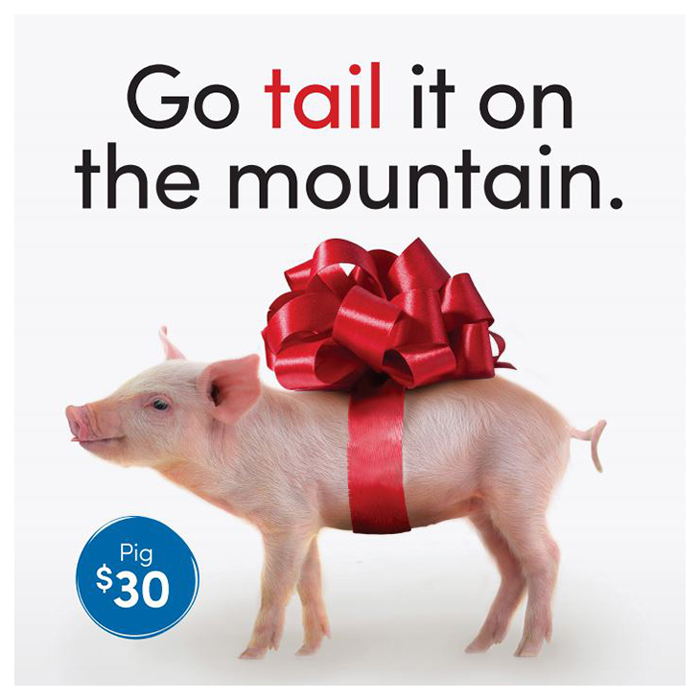 Americans spend over $300 billion on Christmas shopping each year. This year, consider giving gifts that fight hunger and grow the church with ELCA Good Gifts. Select from more than 50 gifts – from goats to water filters to school fees – to help people in need. All gifts can be given in honor of friends and loved ones, and each gift comes with a free card for you to share the news. Give online and you can now personalize cards to send directly to your loved one's home or email address.
Get your whole congregation involved with resources like posters, bulletin inserts, planning guides, ornaments and coloring sheets. The gifts provide direct support to ELCA ministries that are already at work in nearly 100 countries.
Give something unexpected this Christmas.
WATCH THIS
"'Serving God and Country"
ELCA federal military chaplains share their experiences
about caring for U.S. service men and women.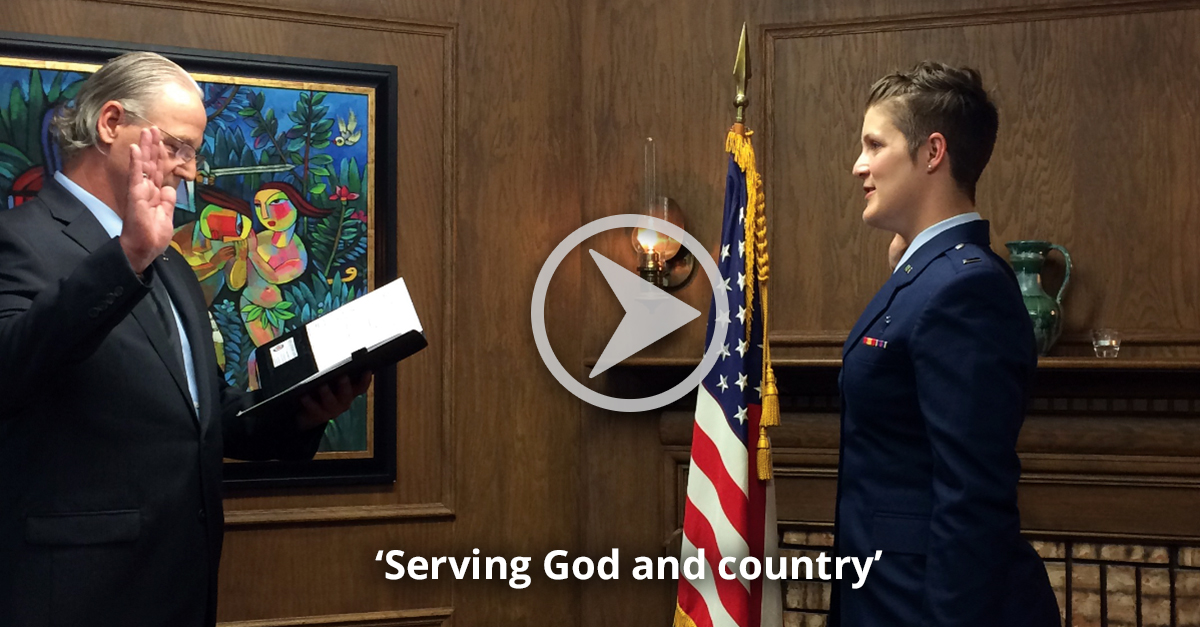 MARK YOUR CALENDAR

APPLICATION OPENS
Young Adults in Global Mission


REGULAR REGISTRATION RATE DEADLINE
ELCA Young Gathering

FEATURED RESOURCES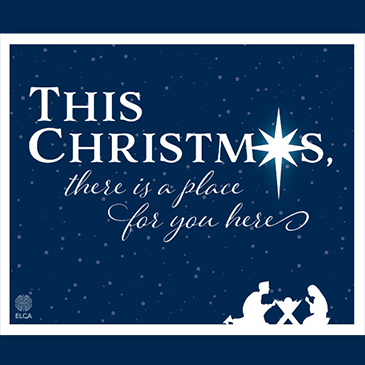 Communication tools for Christmas

Invite your neighbors to join you for Christmas services with customizable posters, door hangers and postcards.
ELCA Good Gifts Advent tree ornaments
Decorate your congregation's Advent tree with these free ornaments that represent your fundraising goal for ELCA Good Gifts.
Advent devotional on the five gifts of discipleship

Live out your baptismal promises during Advent.

BULLETIN BLURBS
These snippets are available for you to copy and paste into your bulletins.

500th anniversary commemoration recordings
On Oct. 31, Lutherans around the world commemorated the 500th anniversary of the Reformation. "Looking Back & Called Forward" featured speakers and a worship service at the Lutheran Church of the Reformation on Capitol Hill in Washington, D.C. View the recording at ELCA.org/livestream. ELCA Presiding Bishop Elizabeth Eaton also preached at a worship service on Reformation Sunday at the Washington National Cathedral. A recording of this festive worship service can be viewed at metrodcELCA.org/livestream/.
New Guardian Angel programs organizing
Guardian Angel volunteers accompany migrant children and families as they appear in court, many for the first time. Volunteers wear Guardian Angel T-shirts or buttons and talk with families before the court hearing to make sure they understand what to expect and to answer basic questions, as well as offer a short prayer for God's protection. Anyone can be a Guardian Angel volunteer, and the program is now organizing in Omaha, Atlanta and Denver. For information about the program in these areas, contact: in Omaha, the Rev. Rebecca Sheridan (rebecca@nebraskasynod.org); in Atlanta, Barbara Tedlow (nanbarbarasnead@icloud.com); in Denver, the Rev. Alena Lamirato (pastoralena@yahoo.com).
Give global this #GivingTuesday, Nov. 28
Every year on the Tuesday after Thanksgiving – and after the shopping events Black Friday and Cyber Monday – we celebrate #GivingTuesday, a day for supporting our favorite causes amid the busy holiday season.
This year, the ELCA will celebrate a "global" #GivingTuesday by lifting up giving opportunities within The Campaign for the ELCA's Global Church priority. This includes cinder blocks to build churches with Lutheran companions around the world, textbooks for international women leaders and Bibles in a variety of languages for new, growing churches.
Please share this opportunity with your congregations! Watch for social media posts and an ELCA-wide e-blast on #GivingTuesday, Nov. 28. #GivingTuesday logos and resources are available here.