We're so thankful for the time we had with 20 ELCA members, synod staff, and rostered leaders from California, Illinois, North Carolina, Ohio, Pennsylvania, Puerto Rico, South Dakota, Virginia, and Wisconsin for the ELCA Disability Ministries Network Gathering, held on Feb. 13. Disability Ministries also extended a special invitation to the Rev. Beth Lockard, the ELCA's deaf ministries director, and the Rev. Peter Heide, a local pastor with vast experience within the Blind community, to talk about varying sensory abilities, particularly as they relate to Deaf culture and Blind culture members and congregations. I'm thrilled to share with you, with permission, a shared writing by Heide.
"A couple of years ago, while trying to get the worship book for my denomination printed in Braille, I started thinking about blind people in Scripture. What was their struggle like? Were blind people shunned and marginalized the way blind people are marginalized today? This led me to consider some of the passages from the Pentateuch. In Leviticus we read that not only are the blind to be led faithfully, but that the deaf are to be revered as well. From Deuteronomy we hear that those who put a stumbling block before the blind are to be cursed."
"Clearly there was a time when the blind were held in higher regard. So, I started thinking about blind people in general and what part they play in the narrative and proclamation of God's word for God's people. I was pleasantly surprised. Of course, I immediately thought of Samson, and then I thought about Saul/Paul. But there are so many more. Jacob's wife Leah is described as having weak eyes. What does that mean? Eli's eyes are growing dim. What does that mean? We know about Isaac and the confusion of the birthright giving, and the animosity between the two brothers, Esau and Jacob. We witness the conspiracy between Rebecca and Jacob, but have we ever considered the part Isaac plays in the midst of all of this?"
"These people with some others and their visual acuity will be the focus of this Bible study. I hope, with the aid of others to show that, although we tend to think of blind people as helpless and defenseless in our world today, there was a time when blind people were honored more and their part in the faith story was considered to be essential. In fact, I have come to the conclusion that the story of faith not only depends on the activity and witness of blind people, the faith story cannot be told without them."
"Why, then, does the church continue to give us such a hard way to go? Why isn't the worship space filled with blind people and the many gifts they can offer the church? What has happened to us over the years? I heard from a blind man I met at a worship conference, 'I used to have a lot of blind friends who were part of the church, but they have all been driven out.' Another person whom I met at an annual meeting of the National Federation of the Blind told me, 'I have shit-canned the Church because it first shit-canned me.'"
"As a blind pastor who has been both sighted and blind several times during my life so that I have been in and out of the community of the blind, I have heard some horrifying stories of church leaders — many of them pastors — who, out of ignorance, inattentiveness, negligence, or fear, have all but locked the doors of the church against blind people. I know the number of forgiveness is infinity, but it is hard when sighted people do not ask to be forgiven. Even Jesus said, 'Father, forgive them; for they don't know what they are doing,' only once."
"Relax — if you are reading this, you are either blind or visually impaired yourself, or you are interested in exploring the enriched relationship you might have with the witness of blind and visually impaired people in your worship community. With the blind and visually impaired friends I have made throughout the years, I hope that you will learn something about blindness and the challenges of the visually impaired and discover that we are not as helpless as many think. I figure, if blind and visually impaired people are good enough for God to use to tell the faith relationship story, that's good enough for me."
"Introduction to Blind People Bible Study" by the Rev. Peter Heide
I treasure the opportunity I have had to get to know Peter, and I am so thankful for his insights and continued commitment to our work together. One observation he has offered repeatedly over the past several months is so very prophetic: "We cannot leave out persons with disabilities as we talk about Christ, the Bible, and our lives of being church together, in part because we are not telling the whole story of the gospel if we do not speak of the persons in the Bible who have visual, aural, physical, or psychological disabilities." Imagine a Bible that does not speak of the Blind, the Deaf, persons bent over in pain, persons isolated and in turmoil, persons injured or embodying paralysis, and even Jesus himself as he hung on the cross. Where would we be in our faith journey if we did not know of Jesus' anguish in the garden, pierced forehead and broken body on the cross, and his mysterious resurrection and ascension?
— Carol Josefowski, ELCA Disability Ministries Coordinator
Update on Disability Ministries and mental health ministry grants
Jan. 31 was the closing date to submit a proposal for a mental health ministry grant from ELCA Disability Ministries. The office received more than 50 grant proposals, of which 25 will be funded. Congratulations to the Caribbean Synod (via IntegrArte), Northeastern Minnesota Synod, and Southwest California Synod on being awarded the first three grants. Each synod was notified of its $10,000 award and is moving toward implementing its mental health ministry plans. For others who have submitted mental health ministry proposals, six volunteers with direct experience in disability-related ministries have been identified and prepared as grant reviewers. Reviews are conducted twice a month by conference call, and more seasoned reviewers are considering proposals online. The Disability Ministries advisory team makes final determinations, and its decisions are communicated to applicants by the coordinator, Carol Josefowski. We anticipate approving eight to ten more grants each month until all funds designated for mental health ministries have been disbursed, possibly by late June. Additional disability ministries grants of up to $5,000 are still available, with no application deadline at this time. Visithttps://elca.org/grants for instructions to register and to apply for a grant for your congregation, your synod, or an affiliate, school, or small ministry organization engaging members of ELCA congregations.
If you are interested in supporting the ministry with a donation toward funding new grants, please contribute to the campaign for ELCA Disability Ministries here.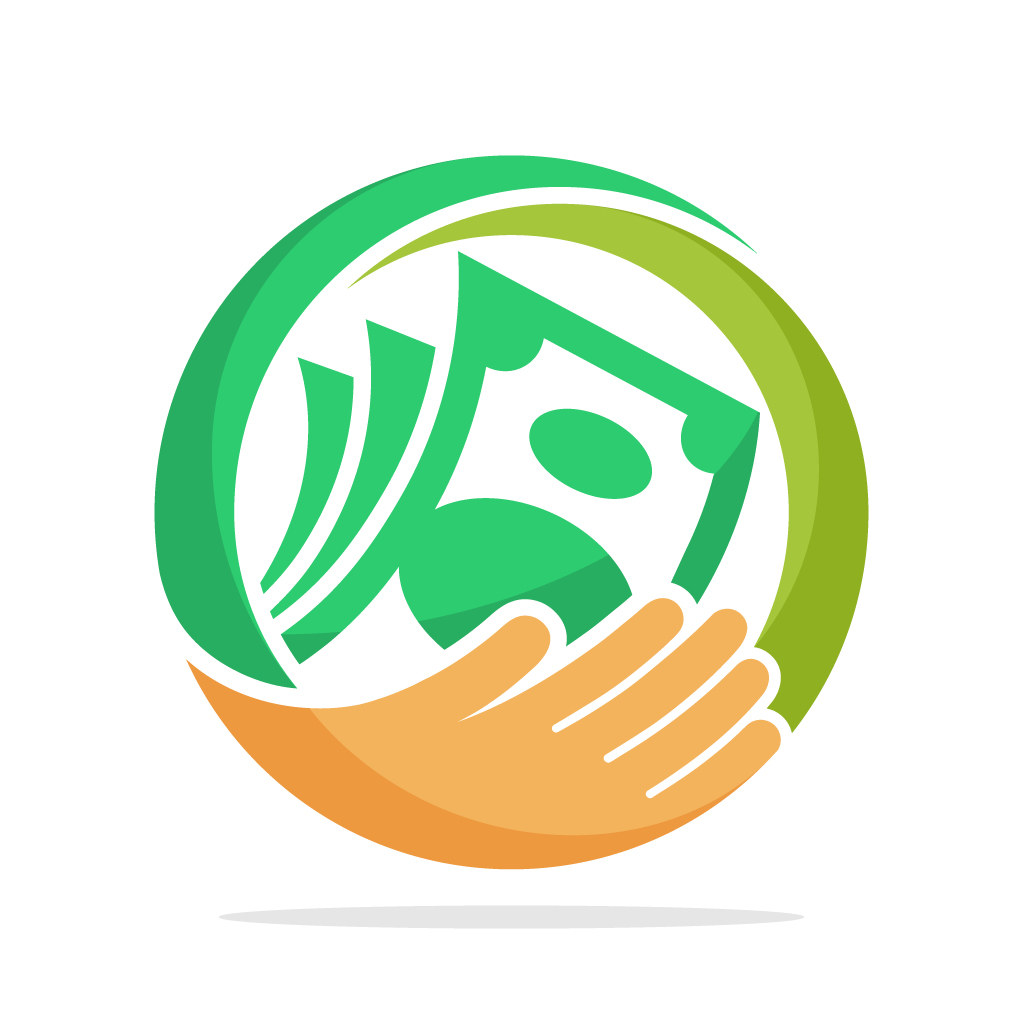 Sensory resources for varying abilities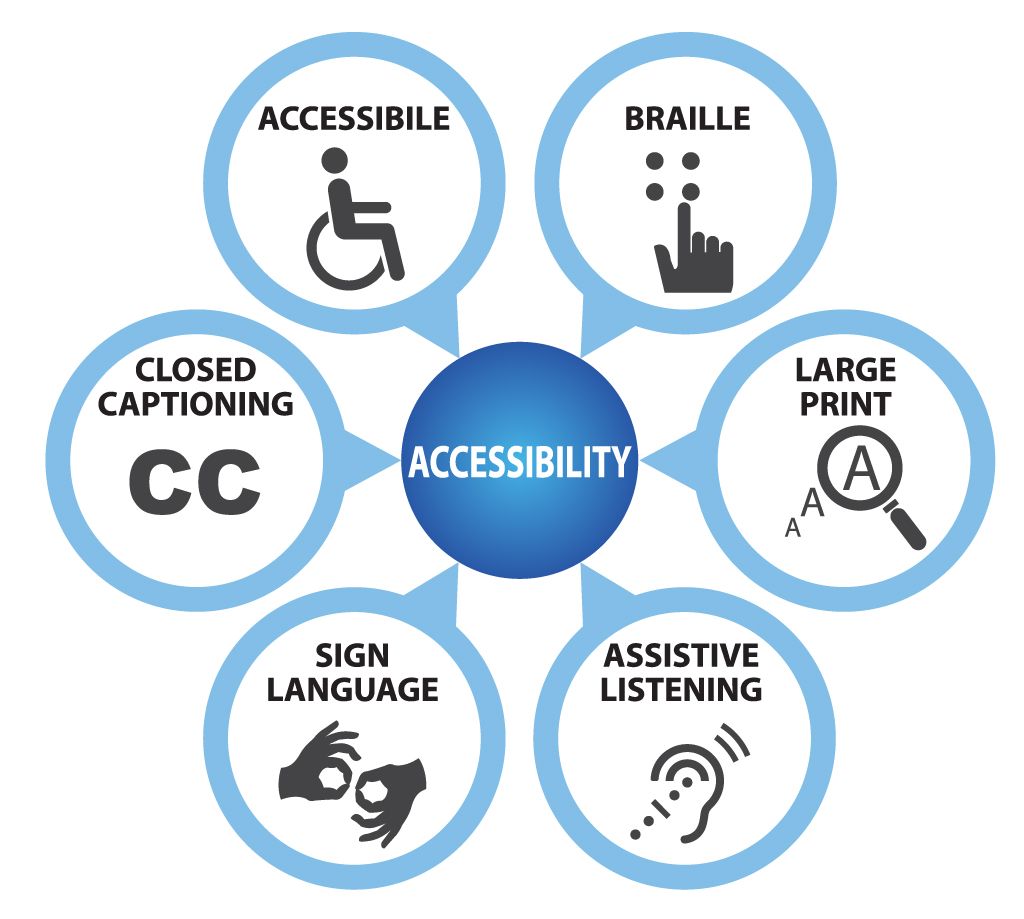 Did you know that the ELCA has a Deaf Ministries Directory (July 2018) of ELCA congregations that embrace Deaf culture? With the help of the Evangelical Lutheran Deaf Association, the Rev. Beth Lockard consults with ELCA candidacy committees and those exploring rostered leadership to address areas where new Deaf ministries can flourish and existing ones can be supported. If you have questions, are interested in connecting, or wish to support this important ministry, contact Lockard atLockardBeth@gmail.com.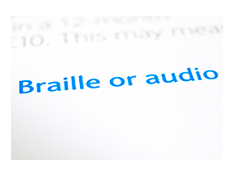 "Evangelical Lutheran Worship Braille Edition: Service Music and Hymns" (2016; ISBN 978-1-4514-7802-0) is available for purchase atevangelicallutheranworship.org. Additionally, both "Living Lutheran" magazine (published by the ELCA) and "Gather" magazine (published by Women of the ELCA) are available in CD audio versions, though we recently learned that the subscription websites are not ADA accessible for the Blind. If you need assistance obtaining an audio subscription, please email info@elca.org and/orDisability.Ministry@elca.org. We want to ensure that you can access these wonderful tools, which help members grow their faith and deepen their fellowship in the church.
Find additional information on Disability Ministries.
To financially support this work, click here and select Disability Ministries.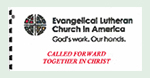 Important announcement: "Called Forward Together in Christ," a document forecasting our future work as a church as we look toward 2025 and beyond, is now available in a Braille edition. Disability Ministries wants to ensure that members living with blindness can be in conversation with other members at gatherings, synod assemblies and the 2019 Churchwide Assembly in Milwaukee, Wis. To receive a Braille copy in the mail or learn about other documents related to CWA 2019 (new social messages, social statements, etc.) that are available in Microsoft Word or audio formats, please email Disability.Ministry@elca.org.
We seek to develop a task group to help make the church more accessible to the Blind and Deaf communities and to partner with the expansion teams of ELCA Disability Ministries. If you want to share your gifts and utilize your talents in such a project, please email Carol Josefowski at Disability.Ministry@elca.org.
Dates to know about:
April 25  Grant Review team conference call led by Chris Ludwig (3 p.m. CST)
April 25  Localized Active Ministries team conference call invite (3 p.m. CST)
May 2  Faith Formation and Resources team Zoom conference call (5:30 p.m. CST)
May 3  Companionship training workshop, Advocate Christ Medical Center, Oak Lawn, Ill.
May 4-5  South-Central Synod of Wisconsin assembly display table, Madison, Wis.
May 21  Grant Review conference call led by Brian Krause (3 p.m. CST)
May 23  Localized Active Ministries team conference call invite (3 p.m. CST)
May 30–June 1 Southeastern Synod workshop and display table (Chattanooga, Tenn.)
May 30–June 1  South Dakota Synod assembly display table, Sioux Falls, S.D.
June 6  Faith Formation team Zoom conference call (5:30 p.m. CST)
June 7-8   Metro Chicago synod Assembly workshop and display table
Get involved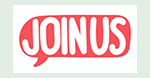 This is a great time to get involved in one of the expansion teams of ELCA Disability Ministries. As the 2019 Churchwide Assembly approaches, let us connect you with others at your synod assembly and around the country to consider the many ways the church can embrace, engage and appreciate members with varying abilities and support the health and vitality of its ministries as a place for all.

The three expansion teams defined their work in February and are conferring by phone on a monthly basis to carry out the hopes of the church. These conference calls enable members of ELCA ministries to collaborate, encourage and inspire one another as we explore church life as the whole body of Christ, including members with disabilities. There are three teams to engage with topically.
The Localized Active Ministries team seeks to connect people who are working on disability ministries or want to begin a ministry within the ELCA, to share ideas and experiences and to support each other in pockets of ministry across the country. The team is led by Rev. Lisa Heffernan of the South Dakota Synod and Judith Cooper of the Metropolitan Washington, D.C. Synod and meet on the 4th Thursday of each month.
The Faith Formation and Resources team collects and creates resources for congregations and ministries so that their Sunday schools, confirmation programs, and other ministries can be fully inclusive and all can fully participate. The team is led by Anita Smallin of the Metropolitan Washington, D.C. Synod and meets on the first Thursday of each month.
The Grant Review team meets bimonthly to determine whether submitted proposals meet at least one of the three funding requirements: preparing leaders to encourage the participation of, meet the needs of, and raise up persons with disabilities within the church; equipping congregations and synods with useful information and resources that welcome and support members with disabilities; and gathering members with disabilities and connecting them with allies and other members in the church, promoting inclusion and community across ELCA synods, gatherings, assemblies, and ministry programs. The team is led by the Rev. Brian Krause of the Northwestern Ohio Synod and Chris Ludwig of the churchwide organization in Chicago, Ill., meeting on the third Tuesday of each month and other announced times communicated by email.
ELCA Disability Ministries welcomes any and all who are willing to commit to and participate in these important funding discussions and decisions. If you are interested in joining a Disability Ministries networking team, please send your full name, ELCA congregation/synod name, and email address to Disability.Ministry@elca.org.
Companionship Training Workshop — May 3 in Oak Lawn, Ill.
Learn how to support the individuals in your community who live with mental illness, insecure housing, or chemical dependency and move from a transactional exchange to relational engagement, enabling substantive change with Companionship. This three-hour course provides an effective approach to the practice of mental health ministry through which any caring human being can reach out and help another who is distress. Event details and a registration link can be found on this Companionship Training Flyer.
Find additional information on Disability Ministries or contact us.
To financially support this work, click here and select Disability Ministries.
Editor: Chris Ludwig