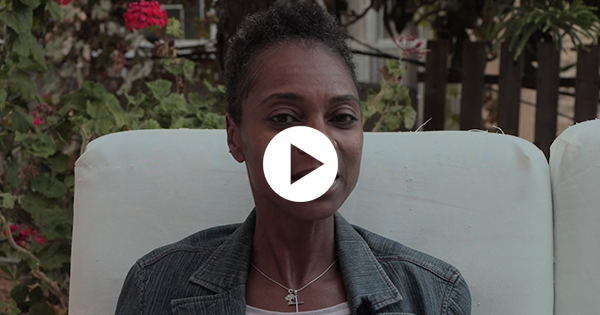 Voices of Dignity
Deacon Adrainne Gray is an ELCA missionary currently working as a communications coordinator alongside our companions at the Evangelical Lutheran Church in Jordan and the Holy Land. In this vignette Adrainne reflects upon her ministry as a woman and a person of color. She surveys the realities of patriarchy and oppression in her midst while finding inspiration in the hope that young Palestinians draw from leaders of the civil rights movement in the United States.
International Women's Day is March 8
Every year on March 8, people around the world commemorate International Women's Day, a day dedicated to celebrating women's achievements throughout history and across nations. During this time, we encourage congregations to join together in lifting up our International Women Leaders initiative, which supports women leaders in our companion churches through educational opportunities. Download your IWL congregational resources and learn how you can support this initiative through prayer, advocacy, and financial gifts. Women empowered through education bring lasting change to their communities – support the IWL initiative with a gift today!

Coming and Going
Hope Guelzow is currently serving as a Young Adult in Global Mission (YAGM) volunteer in Rwanda. In her most recent newsletter, Hope notes the importance of spending time with others. In Rwanda, visits to the homes of friends, family, and church members are a regular part of daily life. Sitting with others over a cup of tea or sharing news adds to the rhythm of the community. You can read more about Hope's experience and the people she serves alongside by visiting her blog, Hope in Rwanda.

Immersion Journey to Jamaica
In January, 12 people from the Florida-Bahamas Synod embarked on a one-week trip to Jamaica, along with Rev. Jaime Dubon, ELCA area director for Latin America and the Caribbean. In Jamaica the ELCA has a relationship with the United Theological College of the West Indies, where ELCA missionary Dr. Eliseo Pérez-Álvarez works as a professor. The ELCA group attended morning lectures and presentations by seminary professors on church history, the history of Jamaica, the culture of resistance, Rastafarian culture and religion, and the impact of Jamaican music and dance on the church.

Reimagining and Expanding the Ministry of Peace Not Walls
The ELCA is revisiting its Peace Not Walls (PNW) strategy, in hope of increasing advocacy and learning opportunities for young adults of color. This year, young leaders trained in the PNW strategy will be leading six trips to Israel and Palestine for young adults of color. The trips are part of the second phase of the PNW Young Adult Initiative, which focuses on "equipping young adults of color to lead trips that specifically focus on the intersection of race, culture and class by using a global lens that has local implications." To learn more visit the PNW Young Adult Strategy Blog.

International Women Leaders Endowment Fund
The ELCA recently launched an endowment fund to sustain the ministry of the International Women Leaders initiative. Creating such a fund was paramount in training more scholars from around the world. We are excited about this new opportunity to invest in women's education! To donate to the fund, select "International Women Leaders Endowment Fund" from the drop-down menu.

Follow and like ELCA Global Church on Facebook!
The Facebook page for ELCA Global Church offers photos, links to stories, and all the most recent updates.

Spread the word
Know someone interested in receiving these Global Links updates? Share this subscription link with family and friends or post it on your congregation's website. Download the latest edition of Global Links here. Help share the story of our global church!

Give today!
Make an online gift to God's work around the world today – thank you!