Dear friend in Christ,

The possibilities we enjoy in daily life are profoundly affected by the common good that surrounds us. I'm thinking about all the systems, infrastructure, culture, values, etc. that are not for the sole benefit of anyone exclusively but for all of us collectively. Other concepts we might interchange with the common good are community and neighborhood. One hopes that, while we may take the common good for granted, we have a sense that it is fragile and needs to be cared for, nurtured and protected. When the common good is forgotten or ignored, we soon witness a coarseness, dysfunction and dis-ease that makes everyone and everything worse off in the long run.

I'm intrigued by the idea of stewards and disciples as, among other things, investors and caretakers of the common good. At the heart of the common good is a single, universal connection to all creation, and a loving God who has energized this creation with spirit and generativity. Jesus invites us as his followers to be guardians of the common good. I believe this role is meant to be not a burden but instead a pathway to an abundant life full of meaning and purpose. This issue of stewardNet looks at some ideas making that connection between stewardship and the common good.

We are a church that is energized by lively engagement in our faith and life. Thank you for doing God's work with a faithful, generous heart!

Faithfully,

Steve Oelschlager
Stewardship Program Coordinator
Evangelical Lutheran Church in America

I'm interested in hearing your thoughts. Let me know what you are thinking.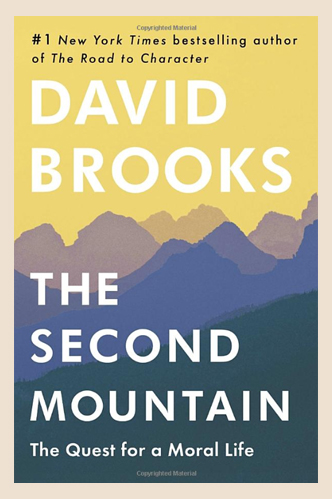 Weavers of Social Fabric
A call to be weavers

David Brooks is an opinion columnist for the New York Times and an author of several books. Over his life, he has traveled across the full spectrum of political philosophy. Brooks also has a diverse religious background as a Jew, as well as a person who has had heartfelt spiritual experiences in Christian circles.

In his 2019 New York Times bestseller "The Second Mountain: The Quest for a Moral Life," Brooks proposes that our culture has been moving away from one unhealthy extreme only to end up at another. Brooks chronicles our current culture of hyperindividualism, where people no longer trust organized religion, government, family or neighbors, and where loneliness and isolation are epidemics. Brooks points out that, for the first time since 1918, life expectancy is going down as suicides and deaths related to opioids have skyrocketed. In short, the common good seems to be collapsing, and we are paying a visible price evident in a full range of gloomy statistics.

Against this backdrop, Brooks provides stories and examples of people he refers to as "weavers" of the social fabric. Weavers are people, many times inspired by their faith, who move beyond preoccupation with self to invest in others and the common good. As the book continues, Brooks invites everyone to be what he calls a relationalist, not a hyperindividualist, a weaver instead of a ripper. Without overtly theological language, Brooks makes a case for stewardship as a pathway to better lives and a better world.

You may not agree with everything Brooks has ever written or thought. "The Second Mountain" perhaps is helpful as we try to understand the growing disconnect from organized religion while existential dread fuels growing amounts of hurt and pain. "The Second Mountain" also provides a clear rationale for why faith and religion are as important as ever. To contemplate these ideas further, check out "The Second Mountain" as well as this related video and article. See David Brooks in March 2020 at the Lake Institute on Faith & Giving as he discusses faith, philanthropy and community.
---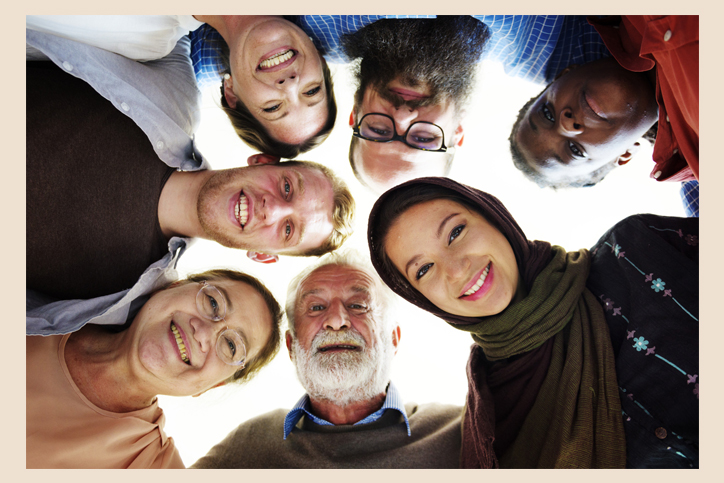 Artisans of the Common Good
Meditations from Pope Francis
Entering into 2018, Pope Francis reflected on the previous year and expressed gratitude for all those engaged in the ministry of daily life that benefits the greater good. In particular, Francis praised "artisans of the common good" as "those who respect public places, and report things that aren't right; those who are attentive to the elderly, and people in difficulty; and so on." Francis said these artisans engage "without giving speeches, without publicity, but with a style of practical civic education for daily life."
Here is how one ELCA congregation noticed this message by Francis:
He encouraged all of us to see ourselves as creators, curators, hands-on folks whose job it is on this planet to work for that which is kind and caring, that which is collaborative and welcoming, that place where "We all do better when we all do better." This is, in fact, the biblical vision for the Kingdom of God.
I'm encouraged that this approach might help to provide a broader, more holistic way of promoting stewardship that resonates and makes sense to more people. To further explore "artisans of the common good," listen to this podcast from the ELCA Youth Ministry Network.
---

Stories of ELCA Weavers
The ministry of mission interpretation
An unfortunate reality of our world is that most of the stories told through the media are negative, depressing and even overwhelming, as if there were nothing good to talk about. While it's important to be aware of the actualities of our world, uplifting narratives help us to maintain hope and inspiration that something better is possible and worth pursuing.
Mission interpreters are people who share the stories of weavers in our midst, individuals, congregations and denominational ministries that are all about investing in the social fabric. Watch this video with ELCA mission interpreter ministry coordinator Karen Kaufman as we discuss the ministry of mission interpretation and weaving social fabric. Mission interpreter coordinators in the synod assist congregational mission interpreters in identifying and sharing these stories. Click here to learn more about mission interpretation or contact Karen Kaufman.
---
Other items of interest
Resources, events and more
---
Sayings, quotes, thoughts
Søren Kierkegaard
"What I really need to be clear about is what am I to do, not about what I must know. … It is a question of finding a truth that is truth for me, of finding the idea for which I am willing to live and die. … It is for this my soul thirsts, as the deserts of Africa thirst for water."
---
Biblical foundations
Philippians 2:3-4
"Do nothing from selfish ambition or conceit, but in humility regard others as better than yourselves. Let each of you look not to your own interests, but to the interests of others."
Upcoming events (watch the calendar file for details)
November 7, 3 p.m
stewardTalk with Linda Staats discussing the Generosity Project.
Connect via Zoom using this link or call in at 646-876-9923 and use the meeting ID number 826-381-169.
Contact Neil Bullock for more information.
November 20-21
Atlanta, GA
Generosity Next Conference: Spirited Generosity … Offering Vitality in the 21st Century
Find ELCA stewardship resources online