Dear friend in Christ,

As stewardship leaders in the ELCA, we help people answer the questions "why give" and "why give here." We are hoping for answers that generate engagement, leadership and financial support. We want the results to spiritually transform the lives of givers while multiplying impactful ministry for the sake of the world. Ultimately what happens as an outcome of our work is as critical to donors as it is to our congregations.

The longer I contemplate the challenges we face in this effort and the consequences of our struggles, the more I'm convinced we need to ask systems-level questions. Are the difficulties we are experiencing in the church caused by how we do stewardship, or are our problems with stewardship a function of how we do church? Asked differently, what is the bigger picture that sets the stage for congregations to be fertile ground for growing stewards and disciples? Is it productive to programmatically emphasize stewardship as if its wisdom and practices can be taught, inspired and multiplied without regard to some broader context?

As we aspire for our stewardship work to make a difference, this issue of "stewardNet" asks systemic questions about the necessary conditions for stewardship ministry to flourish.

We are a church that is energized by lively engagement in our faith and life. Thank you for doing God's work with a faithful, generous heart!

Faithfully,

Steve Oelschlager
Stewardship Program Coordinator
Evangelical Lutheran Church in America

I'm interested in hearing your thoughts. Let me know what you are thinking.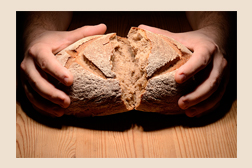 Relevancy
Understanding why a life of faith matters

It's possible the central challenge for organized religion in North America today is relevance. At its core, relevancy has to do with people understanding why something matters to them or what problem is solved by that something. If people don't know what problem the church and a life of faith solve in their lives, then neither will be relevant. A church that is perceived as irrelevant will be limited in influence when it comes to growing stewards and disciples.

Why are we doing all this church stuff and paying attention to Jesus in the first place? How do we more clearly articulate why a life of faith matters and what benefits might come from participating in a congregation? Jesus was pretty clear when he said that a person could live life in a way that is merely going through the motions or could live life abundantly and know the life that truly is life. Jesus invites everyone to participate in a salvation that is about more meaningful, holistic, connected, love-filled, wisdom-driven lives that in turn make the world a better place.

For a deeper dive on this topic, see my article in "Currents in Theology and Mission" titled "Transformational Stewardship: Should We Expect a Net Benefit From Following Jesus?"
---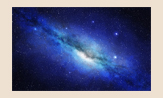 Master Narratives
How we frame stewardship and a life of faith makes all the difference in the world
Foundational to the issue of relevancy is the world view, master narrative or "big history" that we use to make sense of our existence. When we lament that people are behaving as consumers instead of disciples, perhaps the reason is as simple as people regarding the modern world view of science, rationalism, markets and humanism as having a higher probability of delivering salvation than the traditional world view offered by the church.
I'm a big believer that God's story is the most crucial master narrative we need to know for navigating life. I also believe we need to keep reimagining God's story: what we have learned since Jesus and Martin Luther, and even in the last one hundred years, has to make a difference in how we imagine God's story. Said another way, our theology needs to keep integrating truths revealed to us through science and social science; otherwise our master narrative will not be competitive in our world or relevant to those we are trying to reach.
To explore this topic further, see my article in "Currents in Theology and Mission" titled "How We Frame Faith Makes All the Difference in the World."
---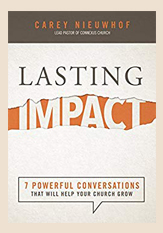 Substance
Being remarkable not just in theory but in practice
Troubled by Christian evangelistic practices in India, Gandhi referred to the "evangelism of the rose." Gandhi said that a rose doesn't have to preach; it just spreads its fragrance, and people can respond as they will.
How might we be more tuned in to the fragrance that our congregations and adherents emit, and the substance behind the scent? How might our concerns for orthodoxy and right beliefs be means to right practices, lest we behave as clanging cymbals and noisy gongs without love? What kind of relational leadership does it take to create thriving, vital cultures of hospitality that model love, concern and generosity? How might impact and transformation be the discernible perfume of our work?
Pastor Carey Nieuwhof has this to say in his book "Lasting Impact: 7 Powerful Conversations That Will Help Your Church Grow":
"The trap most leaders fall into is believing that a change in form will be an adequate substitute for a change in substance. But a change in form never makes up for a change in substance. Substantive change is the only thing that will truly change the trajectory of most churches and organizations."
---
Making a Difference
The ministry of mission interpretation

A freak flash flood had affected sections of a city, including homes. Friends, work colleagues and church family members were coming to M's house to provide moral and physical support. They sorted through undamaged, salvageable and unsalvageable items, packing items to be taken to a storage unit while the house was restored to a livable condition. As people worked, they engaged in casual conversation. One young adult woman, D, was overheard saying in response to a question, "I belong to R Lutheran church; however, I have been attending C church recently. They have service project Saturdays. Each Saturday a mix of people (singles, couples, families) gather and do service projects together. After a stressful or frustrating week of work it is nice to go and do something for a few hours that you know is making a difference in someone's life. Isn't that what we are here for, to make a difference?" Later she left and two other people from D's church arrived. As they worked and talked, one mentioned having not seen D at church recently. The other responded, "Oh, she's going to C church, I heard. They have a contemporary service, so I'm sure that is why she is going there." If they had heard the earlier conversation, they would have known that at C church D felt as if she was making a difference. Even though she belonged to R church, she was not hearing the stories of how that congregation was making a difference at the local homeless shelter and with other ministries. R church was practicing "do not let the left hand know what the right hand is doing" too well. Members were not being updated about mission activities and encouraged to participate. The task of telling mission stories for the local congregation may seem overwhelming; however, mission interpreters can help.
Mission interpreters are intentional about raising up and telling the stories of how our combined resources in the congregation, synod and churchwide organization are making a difference in people's lives. A mission interpreter in your congregation shares your stories with the greater church and shares the mission and ministry stories of your synod and the greater church. If you want to learn more about how mission interpreters can help your congregation share how lives are changed, contact ELCA Mission Interpreter Ministry Coordinator Karen Kaufman (kkaufman@neos-elca.org, 330-929-9020).
---
Other items of interest
Resources, events and more
---
Sayings, quotes, thoughts
Peter Senge
"Business and human endeavors are systems … we tend to focus on snapshots of isolated parts of the system. And wonder why our deepest problems never get solved."
---
Biblical foundations 
Mark 4:8
"Other seed fell into good soil and brought forth grain, growing up and increasing and yielding thirty and sixty and a hundredfold."
Upcoming events (watch the calendar file for details)
April 30 – May 2
Indianapolis, Ind.
Ecumenical Stewardship Center, Generosity Transformed
Contact Neil.Bullock@elca.org for more information
May 16
stewardTalk
3 p.m. CST at 877-820-7831, participant code 6314685#
With Rev. Janelle Hooper, Program Director for Ministry with Children
Contact Neil.Bullock@elca.org for more information
Aug. 29
stewardTalk
3 p.m. CST at 877-820-7831, participant code 6314685#
With Bonnie Marden, author of Church Finances for Missional Leaders
Contact Neil.Bullock@elca.org for more information
September 30 – October 2
San Diego, Calif.
Stewardship Kaleidoscope
Full calendar | Subscribe to Our Calendar File
Find ELCA stewardship resources online