Reimagining God, faith, the church, and stewardship
Dear friend in Christ, 

As people of faith, we can't help but reimagine God, reimagine our faith, reimagine the church and, I suspect, reimagine what stewardship is all about. Some might see this as a conflict with the apostle Paul's view of "Jesus Christ the same yesterday, today and forever." Reimagining, however, is less a reaction to shifts in the Divine and more about the contextual changes human beings experience. Our circumstances influence our paradigms, which eventually affect what we see, perceive and understand. 

Recognizing that the traditions we belong to have always been evolving as opposed to merely transmitting static ideas, is invaluable as we think about faith and stewardship in the 21st century. Reimagining is not a sign of disrespect for the past. Instead, permitting ourselves to reimagine means that we revere the validity of our traditions enough that we want to keep them alive and relevant, both for the present and for the future. Ultimately, it is reimagining that keeps us engaged and our scriptures, customs and faith alive. 

This issue of stewardNet looks at the act of reimagining that has always gone hand in hand with practicing faith. From there, it asks how we are reimagining stewardship so its ideas and behaviors also might stay relevant and stimulating. 

We are a church that is energized by lively engagement in our faith and life. Thank you for doing God's work with a faithful, generous heart! 

Faithfully, 

Steve Oelschlager
Stewardship Program Coordinator
Evangelical Lutheran Church in America

I'm interested in hearing your thoughts. Let me know what you are thinking.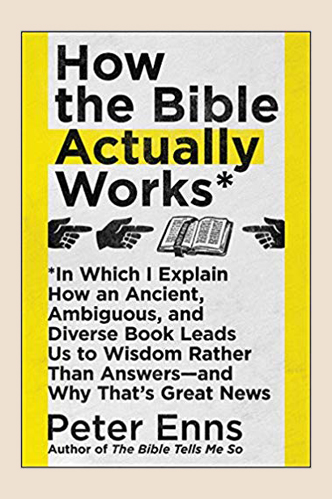 How the Bible Actually Works
Wisdom and Reimagining God
In the book "The Great Spiritual Migration," author Brian McLaren compares the evolution of thinking about God to that of a computer operating system, starting with the first release, God 1.0, and unfolding one version at a time to our current need for God 5.0. Paul R. Smith, in his book "Integral Christianity," outlines the progression of what he calls stages in spiritual development, starting with the tribal and warrior phases, then moving to traditional, modern, post-modern and finally integral phases. Both of these frameworks are ways to think about how we have and continue to reimagine God.

Theologian Peter Enns argues that this kind of reimagining is a feature of the diverse books and voices that make up our sacred Scriptures. In "How the Bible Actually Works," Enns writes that the Bible was never intended to be a rule book providing clear, straightforward answers for every decision and choice we need to make. Because the Bible contains distinct, ambiguous, and sometimes contradictory perspectives of people reimagining God, the Bible is an invitation to wisdom and discernment, not a source of neat and tidy solutions. Said another way, the Bible is not a book that reflects one point of view. 

For example, you may have noticed the Bible contains more than a few unfortunate passages that connect God with ideas we no longer accept, things such as killing enemies in God's name, child sacrifice, owning slaves and God thinking more highly of men than of women. It's also possible to find passages of Scripture that imply that wealth is a blessing, and others that imply wealth is a curse. So which is it? Jesus himself reimagines God and the tradition by saying, "You have heard it said … but I say to you …" 

In the end, reimagining God is nothing more or less than asking what God is like here and now. To further explore these ideas, check out the book "How the Bible Actually Works" or watch Peter Enns in his recent TheoEd Talk. 


---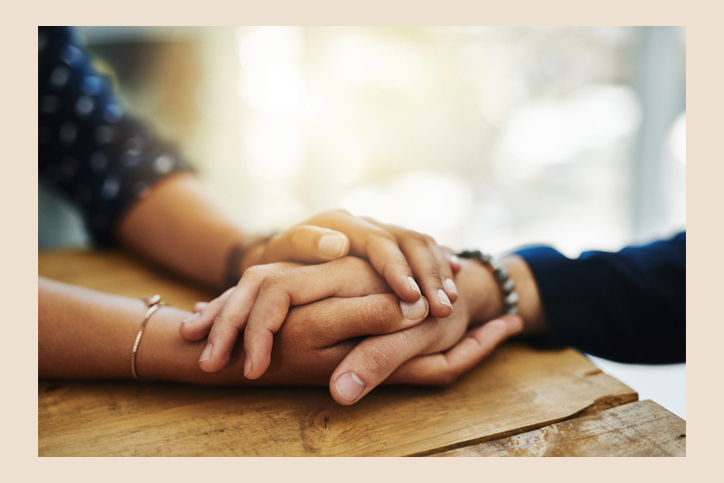 Reimagining Stewardship
Evolving ideas for different times
Have you thought about how we interpret all the passages of scripture related to giving, tithing, and the essence of being a steward? Do we treat these readings as clear dictates, rightly applicable from their original context to ours and coming from a single, unified voice? Or do we see a process, a more significant trajectory of reimagining, over thousands of years and varied cultures, what it means to live a life of faith, to multiply love and goodness, and to generously contribute to the common good? 

What, if anything, does fundraising have to do with stewardship, and is there a role for fundraising's wisdom and practices? For example, fundraising and development professionals talk about "case statements" or "making the case" as the explanation of why an organization deserves philanthropic support. If we want people to be not just stewards but good stewards, making the case is one way we help them discern that supporting our ministries is a better choice than other options they might be considering. Efforts to make the case, articulate how vision leads to impact and clarify the real problems our congregation exists to solve, are all ways of reinforcing that good stewardship is a higher aspiration than merely being a steward. 

The Lake Institute on Faith and Giving in Indianapolis has been teaching for years that people are actively reimagining how God is calling them to make a difference through their resources. Lake Institute refers to this shift in people's giving paradigms as moving from an institutional focus to being donor-centric. Giving is reimagined not as a duty or obligation to autonomous institutions trusted by default, but as a response to grace, a pathway to spiritual transformation and a means to impact. In the new paradigm, donors and institutions are partners, building trust over time and making a difference by working together.

To further reimagine stewardship, check out the podcast from the Indiana University Lilly Family School of Philanthropy, including the episode titled "Case for Support." Also, get connected to one of the seminars happening around the ELCA titled "Cultivating Generous Congregations" (based on curricula from the Lake Institute) by contacting Rev. Larry Strenge.
---

Your Story, My Story, God's Story
The ministry of mission interpretation
In The Almost Nearly Perfect People, Michael Booth delves into the cultural practice of Scandanavians' reluctance to draw attention to themselves or others. They sit quietly on trains and pass each other on the streets with barely a nod. He tells of one Swede's, experience of passing the same gentleman in the neighborhood for years without any acknowledgement. One day the Swede stopped the gentlemen and asked, "Well, we have been walking here for years looking at one another, shouldn't we be able perhaps to say hello?" The two men ended up becoming friends. This Swede tried the same approach with others and found people very receptive. They wanted to know their neighbors, to know their stories.

At a recent synod assembly a high schooler told the much older attendees, "We want to hear your story-please don't ignore us." Another high schooler told how it was the interaction with the older members in a congregation and their stories that motivated and kept their young listeners involved in the life of the congregation.

Members in your congregation want to hear the ministry stories of the church. Mission interpreters share those stories in the congregation. Using a variety of media (print, video and verbal presentation) they thank members for their support and identify the many ways in which ministry happens around the world and across their synod as a result. Mission interpreter coordinators in the synod assist congregational mission interpreters in identifying and sharing the stories. Click here to learn more about mission interpretation or contact ELCA Mission Interpreter Ministry Coordinator Karen Kaufman. 


---
Other items of interest
Resources, events and more
---
Sayings, quotes, thoughts
Henri Nouwen

"When we give ourselves to planting and nurturing love here on earth, our efforts will reach beyond our own chronological existence."
---
Biblical foundations 
Matthew 22: 37-40

[Jesus] said to [the Pharises], "'You shall love the Lord your God with all your heart, and with all your soul, and with all your mind.' This is the first and greatest commandment. And a second is like it: 'You shall love your neighbor as yourself.' On these two commandments hang all the law and the prophets." 
Upcoming events (watch the calendar file for details)
August 29
stewardTalk
3 p.m. CST (Bonnie Ives Marden, author of a recently released book entitled "Church Finances for Missional Leaders") 
Contact Neil.Bullock@elca.org for more information.
September 30 – October 2
San Diego, CA
Stewardship Kaleidoscope
November 20-21
Atlanta, GA
Generosity Next Conference: Spirited Generosity … Offering Vitality in the 21st Century
Find ELCA stewardship resources online