ELCA Church Council spring meeting actions

Meeting April 4-7 at the Lutheran Center in Chicago, the Church Council of the ELCA voted to recommend to the 2019 Churchwide Assembly the adoption of the social statement "Faith, Sexism, and Justice: A Lutheran Call to Action." The council declined to consider the document "Trustworthy Servants of the People of God" but recommended to the 2019 assembly the report and recommendations of the task force for strategic authentic diversity.
Living Lutheran: "God's church in two places"

The ELCA companion-synod program was started in 1988, shortly after the ELCA was formed, to connect ELCA congregations in the U.S. with Lutheran church bodies around the world. Today there are more than 120 companion-synod relationships, with many synods relating to more than one church. Read more about companion-synod relationships in this month's cover story in Living Lutheran. Participate in discussion with a related study guide.
Churchwide Assembly observers and volunteers

The 2019 ELCA Churchwide Assembly will take place Aug. 5-10 in Milwaukee, Wis. Each congregation of the ELCA may register one congregation observer. Congregation observers will be seated in the observers' section of the plenary hall and have access to the ELCA Guidebook app as well as materials distributed on the plenary floor to voting members.

Are you interested in serving as a volunteer at the assembly? In the upcoming months, the Greater Milwaukee Synod will be recruiting about 600 volunteers to greet guests at the airport, help with worship services and work as microphone pages. Learn more.
WATCH THIS
ELCA World Hunger: Rebecca's story
Every Sunday, Cathedral in the Night provides a meal to its community, which includes people experiencing homelessness and poverty.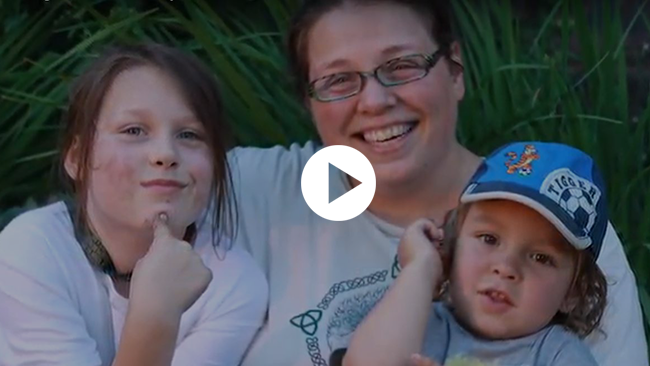 MARK YOUR CALENDAR

`

DOMESTIC HUNGER GRANTS
Application deadline
June 17


CHURCHWIDE ASSEMBLY
Milwaukee, Wis.
Aug. 5

FEATURED RESOURCES
Synod Assembly churchwide report

As you plan to meet in synod assemblies, use this report to share some of the many ways the church is working together to love and serve neighbors.

ELCA YouTube channel


View the ELCA's video library on YouTube for stories of ministry and resources for education.

Join the ELCA advocacy network

Join thousands of ELCA members in receiving up-to-date news and action alerts from ELCA advocacy.
BULLETIN BLURBS
These snippets are available for you to copy and paste into your bulletins.
Vision for Mission transition
The name of the ELCA Vision for Mission program is changing. As we near the end of Always Being Made New: The Campaign for the ELCA, we have an opportunity to invite even more ELCA members to support ministries of the church through undesignated giving opportunities. Going forward, you can support the church in the same way you did through the ELCA Vision for Mission program by giving to the ELCA "where needed most" at elca.org/give, or by making checks payable to "ELCA" and including "where needed most" on the memo line.
Follow us on social media
Do you follow the ELCA on social media? Keep informed with church news, event notices, pictures and video across many platforms. Look for us at Facebook.com/Lutherans; @ELCA on Twitter; @ELCA on Instagramand YouTube.com/ELCA. Join this online community of Lutherans!.
40 Days of Giving — thank you!
Thank you for participating in ELCA World Hunger's 40 Days of Giving! We invite you to gather your congregation's gifts and mail them to: ELCA, P.O. Box 1809, Merrifield, VA 22116-8009. Please make checks payable to "ELCA World Hunger" and write "40 Days of Giving" on the check's memo line. Give online at ELCA.org/40Days. As we continue to celebrate the Easter season, we invite you to keep in touch with ELCA World Hunger on Facebook. Thank you, again, for your contribution toward a just world where all are fed.
"Three Sides" podcast: Little steps, big faith
Can the science behind children's brain development inform faith formation? Author Dawn Rundman discusses this on "Three Sides" podcast. Dr. Rundman provides daily practices for parents and ideas on how congregations can create inviting spaces for children to experience God. Find this episode and others at LivingLutheran.org/podcast.
Central Europe Teaching Program
Do you know someone who might be interested in teaching in Central Europe? ELCA Global Mission volunteer teachers serve in partnership with companion churches in Slovakia, Poland and Hungary. Learn more and apply at http://bit.ly/ELCACentralEuropeTeach.

We are entering the final two months of the ELCA's first comprehensive campaign, Always Being Made New: The Campaign for the ELCA.

When we launched the campaign five years ago, we aspired to significantly increase support for existing and new ministries — investing in the future of this church, deepening our relationships and expanding ministries that serve our neighbors and communities here at home and around the globe.

Since then, with the support of many ELCA members, congregations and synods, we have accomplished much, yet more work remains. Please join us as we rally and drive toward the successful completion of this effort on June 30!

Here's how you can help:
Pray for the ministries and work of this campaign.
Make a gift or hold a special offering for one or more campaign ministries. A gift to the campaign "where needed most" is a great way to make an impact where the need is greatest.
Share the campaign with your congregation, friends and family. Use the campaign video and other resources to spread the word and invite others to join.
Contact us with questions or for other ideas!