A 60-day journey toward justice in a culture of gun violence

Twenty-five years ago, the ELCA adopted the social message "Community Violence," calling for advocacy and an end to the cycle of violence. This message is still all too relevant, with frequent occurrences of gun violence in this country. This new 60-day resource invites the church to journey together through daily observances that call us to face the painful truth of gun violence and work for its prevention as people of God who strive for justice and peace in all the world. It also includes a summary of church statements and teachings related to gun violence. The 60 days of prayer, scripture, stories and church teaching begins June 16. Read more here.
"Dignity and grace in the face of mental illness"

According to the Centers for Disease Control and Prevention, more than half of Americans will be affected by a mental illness at some point in life. The ELCA has been partnering with organizations that focus on mental health and supporting the development of mental health ministries, including through a new grant program. This month's "Living Lutheran" cover article looks at some of these ministries and how the church is building on its 2012 social message "The Body of Christ and Mental Illness."

Read the article and participate in discussion with a corresponding study guide.
Save the date: "God's work. Our hands." Sunday is Sept. 8

Mark your calendar! "God's work. Our hands." Sunday is Sept. 8. Since 2013, thousands of ELCA congregations have participated in this day of service. Whether your congregation prepares meals for neighbors in need, cleans parks and beaches, or writes thank-you notes to emergency responders, your service activities offer an opportunity for us to explore one of our most basic convictions as Lutherans: All of life in Jesus Christ — every act of service, in every daily calling, in every corner of life — flows freely from a living, daring confidence in God's grace.

Find worship resources and promotional items at ELCA.org/DayofService.
WATCH THIS
For Such a Time
ELCA Synod Assembly video 2019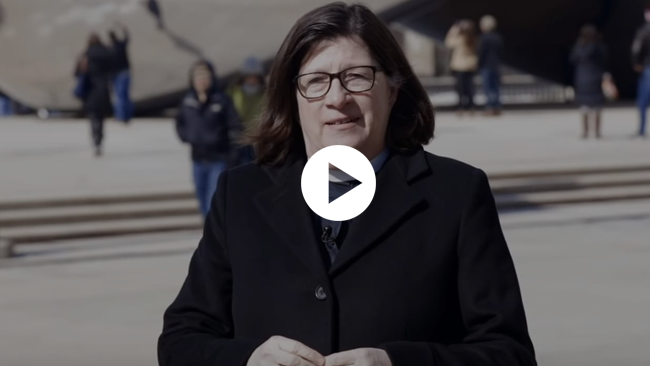 MARK YOUR CALENDAR

`

DOMESTIC HUNGER GRANTS
Application deadline


YOUTH GATHERING PLANNING TEAM
Applications due


CHURCHWIDE ASSEMBLY
Milwaukee, Wis.


"GOD'S WORK. OUR HANDS." SUNDAY
Save the date

FEATURED RESOURCES
"Who is My Neighbor?" Vacation Bible School

Being a neighbor means seeing others in the image of God. This VBS curriculum includes skits, stories, crafts and more.

ELCA Archives catalog


The ELCA Archives serves congregations, synods,
historians and others interested
in our church history. Search the
catalog for processed collections.

LifeLines digital flipbook

New! LifeLines features stories of your gifts to ELCA World Hunger and Lutheran Disaster Response at work.
BULLETIN BLURBS
These snippets are available for you to copy and paste into your bulletins.
Refer a student to Lutheran Campus Ministry
Do you know a graduating high school senior or current college student? Help them find a church home at college with Lutheran Campus Ministry. Through this online form, you can refer a student to a community of faith on campus: lumin-networkreferral.org/student-referrals/.
"LL Stories" e-digest
Get "Living Lutheran" stories sent directly to your inbox. Sign up for free and choose what categories you're interested in and how frequently you'd like stories delivered. Sign up for the "LL Stories" e-digest atlivinglutheran.org/subscribe.
Congregational Care-for-Creation Covenant through Lutherans Restoring Creation
Did your congregation pray for Earth last month? How can you take those prayers and use them as fuel for new activities, welcoming acts and money-saving practices for your congregation? Offer your council the chance to commit to a Congregational Care-for-Creation Covenant through Lutherans Restoring Creation. The process provides simple actions for existing committees to consider an ecological ethos to their current work. LRC then helps with creating an action plan, offers monthly connection calls and directs you to local leaders who can help make goals become realities. Contact info@LutheransRestoringCreation.org or Phoebe at 617-599-2722 for more information or to request a covenant kit.

We are entering the final month of the ELCA's first comprehensive campaign, Always Being Made New: The Campaign for the ELCA.

When we launched the campaign five years ago, we had a goal of significantly increasing support for existing and new ministries — investing in the future of this church, deepening our relationships and expanding ministries that serve our neighbors and communities here at home and around the globe.

Since then, with the support of many ELCA members, congregations and synods, we have accomplished much. Yet there is more work to be done. Please join us as we rally and drive toward the successful completion of this effort on June 30!

Here's how you can help:
Pray for the ministries and work of this campaign.
Make a gift or hold a special offering for one or more campaign ministries. A gift to the campaign "where needed most" is a great way to make an impact where the need is greatest.
Share the campaign with your congregation, friends and family. Use the campaign video and other resources to spread the word and invite others to join.
Contact us with questions or for other ideas!