The Racial Justice subcommittee, a part of the Northern Illinois Synod's Social Ministry Committee, organized its first ever "field trip" in August 2021, a trip to the DuSable Museum of African American History, Chicago.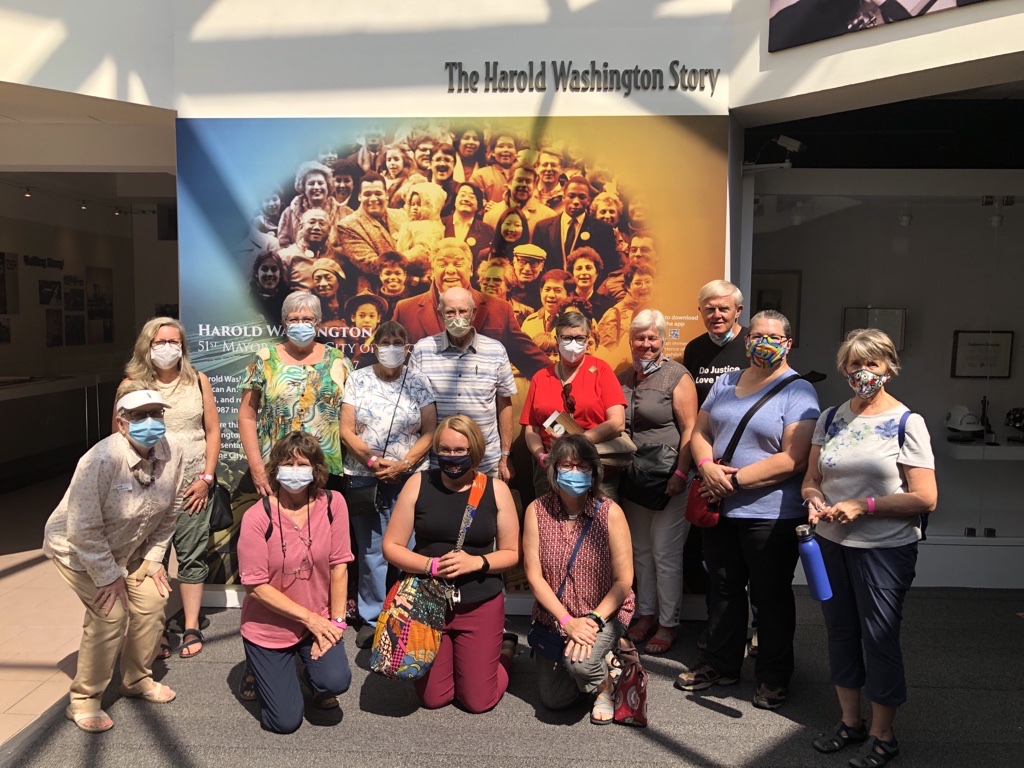 Eighteen people from across the synod met at the museum to learn more about the history of citizens of African American heritage who have been part of the city since its founding, but whose voices have often not been heard.
This trip was organized to help fulfill that part of the subcommittee's mission statement which reads that the subcommittee will provide opportunities for education and cooperative action. (full mission statement found at https://nisynod.org/pages/racial-justice-subcommittee).
The group received a guided tour of the various exhibits that give a wide and comprehensive picture of the contributions of Chicago-based African American artists; members of the military; Harold Washington, the first African American mayor of Chicago; and the full story of Chicago's 1919 race riot.
The group also was able to visit the "Pieces of History" permanent collection which allowed them to walk through the wider history of African Americans from when they were first brought to what because the United States of America through their history and contributions to the US through to the present day.
To learn more about the museum, please visit the museum website at https://www.dusablemuseum.org/.