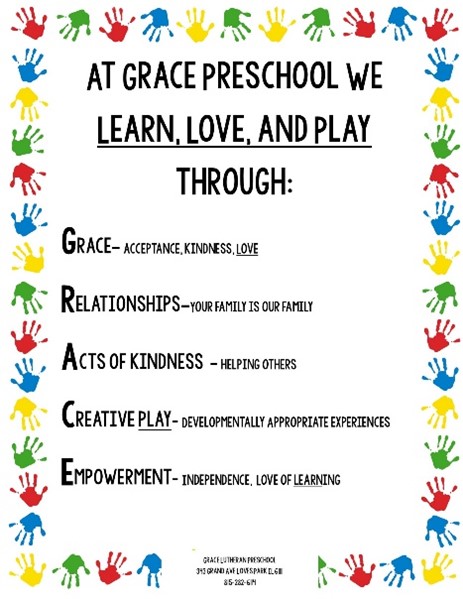 Lutheran Schools Week is March 7 – 12, 2021.
Grace Lutheran Preschool is a ministry of Grace Lutheran Church, Loves Park, IL. For over 75 years, the preschool has been serving the children of the community by offering quality early education to all.
Grace Lutheran Preschool is one of ELCA 1,350 schools serving 150,000 children. We thank God for their ministry to the children placed in their care. The preschool looks forward to beginning again in September, if it is safe to do so.
Find a bunch of resources for Lutheran Schools Week here.